A look at a range of opportunities available across the country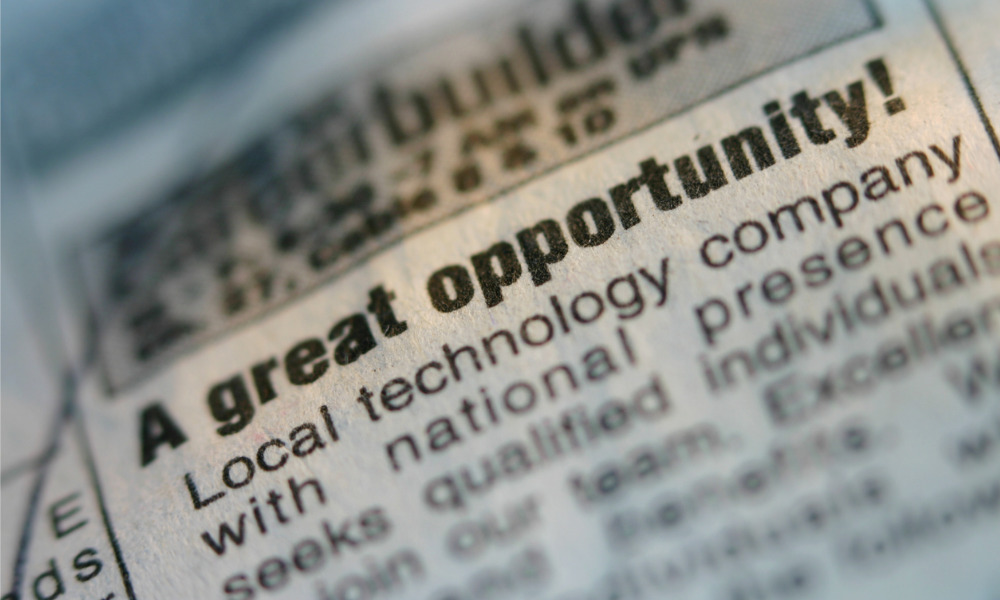 Each week, Canadian HR Reporter is sharing some of the top HR-related job opportunities from across Canada:
Head of people and culture
Upfeat Media is looking for an applicant for the head of people and culture role. The incumbent will partner with leaders to establish employee acquisition and retention strategies; help establish and maintain a first class employee mentorship, coaching, and training program; and work to establish a strong and healthy remote first culture. Candidates must have at least 10 years of HR/people experience with at least two years of experience with head hunting and recruitment. Full details are available here.
HR business partner
TELUS International is looking for an HR business partner who will administer, track, and maintain human resource databases, including employee referrals, exit interviews, employee recognition programs, etc.; and respond to employee relations issues such as employee complaints, harassment/discrimination allegations. The partner will also counsel employees on work related matters and handle employee separations. Candidates must have more than two years of professional administrative experience and more than three years of HR experience. Full details are available here.
Human resources consultant
The University of Toronto is looking for a human resources consultant who will support the operational and strategic human resource needs of academic departments, centres, institutes, schools, colleges and programs within the Faculty of Arts & Science portfolio. The consultant will partner with clients to provide a full range of HR services, and provide advice and support to departmental managers and administrators in regards to non-academic staff. Full details are available here.
Human resources recruiter
Medika North in Fort McMurray, Alt. is looking for a recruiter who will source and recruit candidates for positions at all levels. The recruiter will also utilize job boards, sourcing tools and human resources techniques to attract and identify candidates, and confer with recruiters and hiring managers to identify human resources talent needs. Candidates must have a bachelor's degree in human resources, business or a related field with more than three years of recruiting and sourcing experience. Full details are available here.
Human resources associate
Vancouver Community College is looking for a human resources associate who will act as a first point of contact for the department, dealing professionally and courteously with general enquiries and referring complicated higher-level issues to the appropriate HR person. The associate will also run and distribute a variety of HR reports as needed and perform regular audits to ensure all HR employee related data is accurate and complete. Full details are available here.