'Conditions have steadied but remain resilient'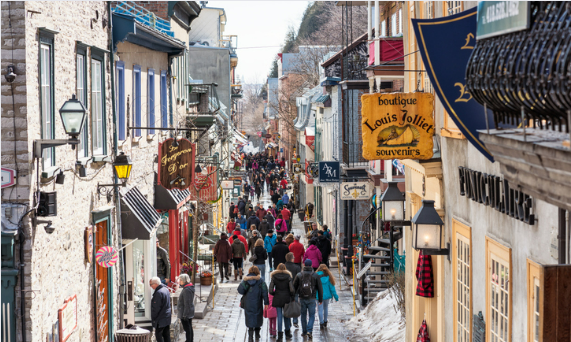 Employment was little changed in November (up 10,000), following an increase of 108,000 (down 0.6 per cent) in October.
The unemployment rate declined by 0.1 percentage points to 5.1 per cent in November. This was the second decrease in three months, putting the rate closer to the record low of 4.9 per cent seen in June and July, according to Statistics Canada.
"At this point in the economic cycle instead of looking for labour market growth, we're inspecting the job numbers for cracks in the armour. So far though, conditions have steadied but remain resilient," says Brendon Bernard, senior economist at job board Indeed.
With the unemployment rate already so low, the labour market's strength is showing up in wage growth, rather than job growth, he says.
"Average hourly earnings were up 5.6 per cent year-over-year for a second straight month. Pay gains have been broad based, growth clocking in above 6 per cent across accommodation and food service, professional service, construction, and manufacturing, among others."
Four in fivebusiness leaders say we're in a recession – or we will be soon.
Gains in full-time work, immigration
Highlights for November:
Employment among people in the core working ages of 25 to 54 rose by 38,000 (0.3 per cent) in November, the third consecutive monthly increase. Most of the November increase was attributable to core-aged women (25,000 or 0.4 per cent).
Among very recent immigrants — admitted to Canada within the previous five years — the employment rate of core-aged women was 69.7 per cent, the highest for the month of November for this group since comparable data became available in 2006.
The number of people employed on a full-time basis increased by 51,000 (0.3 per cent) in November. Since November 2021, when full-time employment first surpassed its pre-COVID-19 pandemic level, full-time work has grown by 460,000 (2.9 per cent).
Part-time employment was little changed for a sixth consecutive month in November and down by 91,000 (2.5 per cent) on a year-over-year basis.
Growth in the average hourly wages of employees remained above five per cent for a sixth consecutive month, rising 5.6 per cent ($1.71 to $32.11) on a year-over-year basis in November.
The proportion of workers who have hybrid arrangements rose by 0.4 percentage points to 9.4 per cent in November, continuing a gradual upward trend since the beginning of 2022.
Employment increased in Quebec in November, while it declined in Prince Edward Island, Newfoundland and Labrador, Manitoba, Alberta, and British Columbia.
Not-for-profit organizations, public sector employees and private sector companies, with 50 or fewer full-time employees, can now apply for funding to hire young Canadians next summer.
Rising number of sick days
Considering Canada's elevated cases of influenza and other respiratory viruses, 6.8 per cent of employees were absent due to illness or disability during the November reference week, says Statistics Canada.
This was slightly higher than the pre-pandemic average of 5.8 per cent in the month of November from 2017 to 2019, but below the record high set in January 2022, when absences due to illness or disability affected 10.0 per cent of employees.
With the start of December, the much-anticipated 10 days of paid sick leave for private sector workers in Canada's federally regulated sector is now a reality.
In looking at employed core-aged parents with a child under six, 3.5 per cent reported being absent from work to care for children in November — 1.3 percentage points higher than the average for the month of November from 2017 to 2019 (2.2 per cent), says Ottawa, but below the record set in March 2020 and December 2021 (4.6 per cent).