Changes impact Express Entry, student permits, permanent resident pathways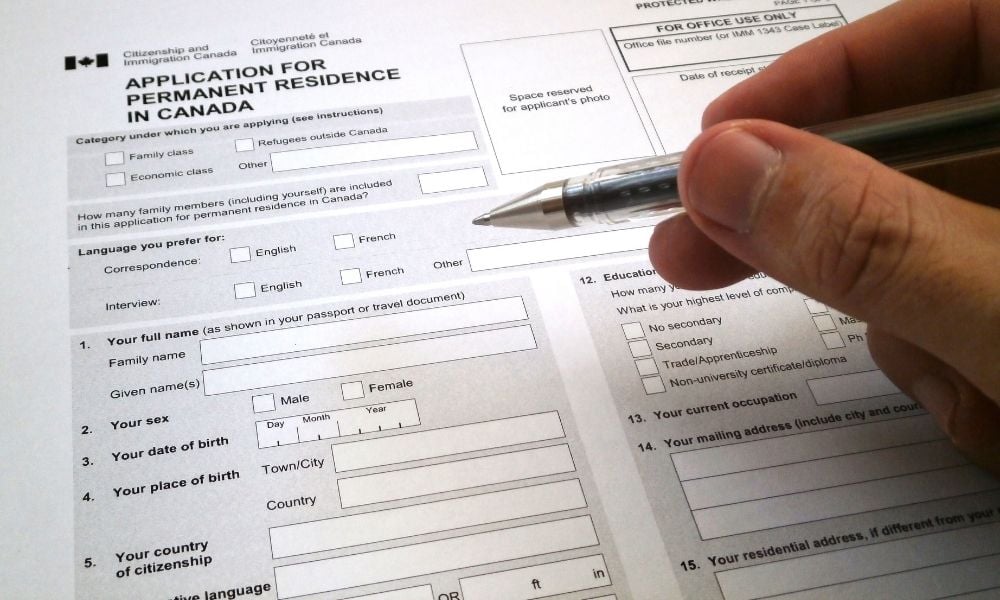 The federal government has announced new measures that will open the country's door to foreign workers.
"With the economy growing faster than employers can hire new workers, Canada needs to look at every option so that we have the skills and labour needed to fuel our growth," says Sean Fraser, minister of immigration, refugees and citizenship. "Immigration will be crucial to easing our labour shortage, and these measures aim to address pressing needs in all sectors across the country, while providing more opportunities for recent graduates and other applicants to build their lives in Canada and continue contributing to our short-term recovery and long-term prosperity."
Ottawa will resume Express Entry draws, and invitations for candidates to apply for permanent residence are set to begin in early July. The vast majority of new applications will be processed within the six-month service standard, according to the government.
The system is open to those seeking to immigrate permanently through the Federal Skilled Worker Program, the Federal Skilled Trades Program, the Canadian experience class and a portion of the Provincial Nominee Program.
Through Express Entry, candidates submit profiles that are ranked, and periodically, applicants with the highest ranking points are invited to apply for permanent residence.
However, travel restrictions throughout most of 2020 and 2021 delayed the processing of overseas applications. This led to an increase in the size of the processing inventory and forced the government to temporarily pause invitations to apply under the federal high-skilled streams.
Earlier this month, Ottawa also announced major changes to the Temporary Foreign Worker (TFW) Program.
Student permits
The government is also giving former international students who are in Canada and have a post-graduation work permit expiring between January and December 2022 a chance to stay in the county longer.
Starting in summer 2022, these people will be allowed to apply for an additional open work permit of up to 18 months.
About 95,000 post-graduation work permits expire between Jan. 31 and Dec. 31, 2022. Many former students with expiring work permits have already transitioned to permanent residence, applied for permanent residence or successfully applied for a different type of work permit, but about 50,000 more applicants can benefit from this program, according to the government.
In 2021, a total of 157,000 former students became permanent residents of Canada, with more than 88,000 of them transitioning directly from a post-graduation work permit to permanent status.
The government has also made 156,000 final permanent residence decisions in the first quarter of 2022, double that of the number in the previous year. With this, the country welcomed 113,000 new permanent residents in the period.
There have also been 100,000 work permit applications processed in the first quarter of 2022, nearly doubling the number processed over the same time period in 2021.
In March, the federal government started accepting applications for the permanent Atlantic Immigration Program.
Visitor permits, permanent pathways
The government is also extending the policy allowing foreign nationals in Canada as visitors to apply for an employer-specific work permit without having to leave Canada until Feb. 28, 2023.
The temporary policy was announced in August 2020.
Ottawa is also amending rules for resident to permanent resident pathway, which was launched last year.
Starting this summer, applicants will no longer be required to remain in Canada while their application is being processed.
Also, those who apply for an open work permit while waiting for their permanent residence application to be finalized will be able to get work permits valid until the end of 2024.
Immediate family members who are outside Canada and who were included in a principal applicant's permanent residence application will also be eligible for their own open work permit.
Ottawa also opened a new immigration stream for Ukrainians who want to come to Canada either on a temporary or permanent basis. Before that, the federal government announced it will issue open work permits to Ukrainian visitors, workers and students who are currently in Canada and cannot safely go home.