But employers still optimistic about growth over next few years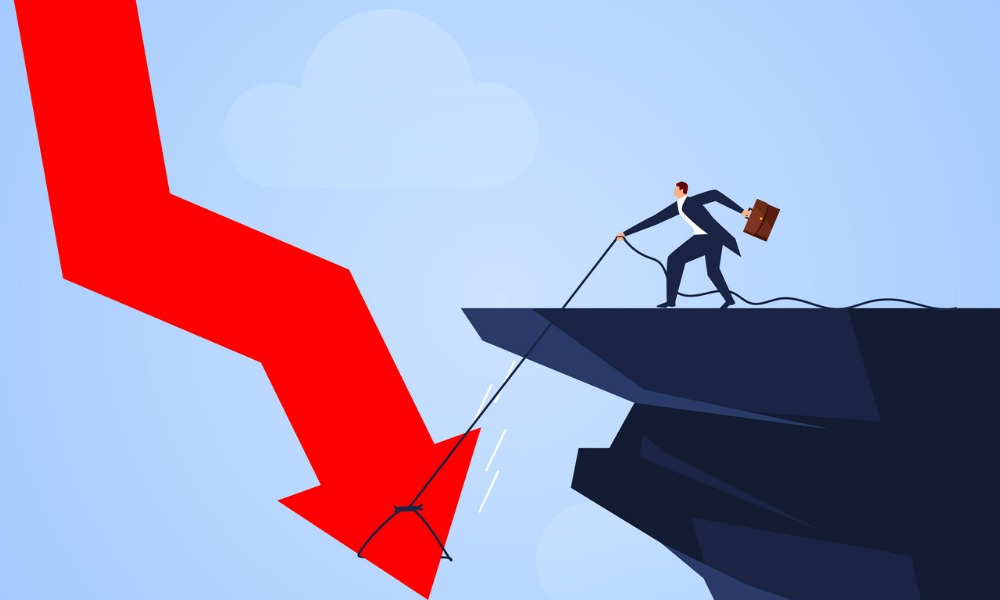 A moderate recession is expected in Canada in the first quarter of 2023, and different factors are hastening its arrival, reports RBC.
These include the drop of 92,000 jobs in the past four months, and the likelihood that the U.S. Federal Reserve will implement a rate hike of between 4.5 per cent and 4.75 per cent by early 2023, even though the Bank of Canada is expected to lift the overnight rate to four per cent.
However, "the pain of the upcoming recession won't be distributed equally among Canadian businesses either," say RBC economists, citing a bigger impact on manufacturing as an example.
The economists also expect the unemployment rate to rise to seven per cent by the end of 2023.
Similarly, the International Monetary Fund (IMF) expects a mild recession for Canada.
"Staff expect a substantial further cooling of the economy, with risks to growth tilted to the downside, and shocks could easily push the economy into a mild recession."
The economy will grow 1.5 per cent in 2023, says the IMF, down from 3.3 per cent on average in 2022. And unemployment could rise to above six per cent.
Read more: How are employers preparing for the recession?
Inflation has emerged as Canada's principal macroeconomic challenge, says the fund.
"The surge in commodity prices, especially after the Russian invasion of Ukraine, and supply-chain disruptions have contributed to the problem, but excess demand in the economy and the accompanying tight labour market — which has also been fueled by a shortfall in immigration since the pandemic — have become increasingly important and have played a role in pushing inflation to its highest levels in a generation."
Optimistic outlook
Despite the gloom, most small and medium-sized business leaders (83 per cent) in Canada say they are optimistic about their company's growth over the next few years, according to a report from KPMG.
Nearly eight in 10 are feeling confident about their industry or sector (82 per cent) and holding a healthy outlook for Canada's future economic growth (78 per cent), finds the survey of more than 500 business owners between Aug. 16 and Sept. 1, 2022.
Employers deserve full marks for responding effectively to more than two years of economic volatility and disruption, says Mary Jo Fedy, national leader, KPMG Enterprise.
"The current economic turbulence is another test of their resilience as most SMB leaders prepare now to set up their businesses to weather the coming storm. Many are drawing on their recent experiences and have ambitious plans to grow rapidly as the economy rebounds."
Read more: How can workers 'recession-proof' their careers?
After going through a global pandemic, more than seven in 10 (73 per cent) of these employers are feeling more confident about their growth prospects than a year ago, finds KPMG.
Also, 77 per cent are planning to increase headcount in the next three years to drive their growth plans, and 20 per cent are expecting a hiring increase of at least 11 per cent.