Says front-line workers being told to use vacation time, float days, lieu time to get shots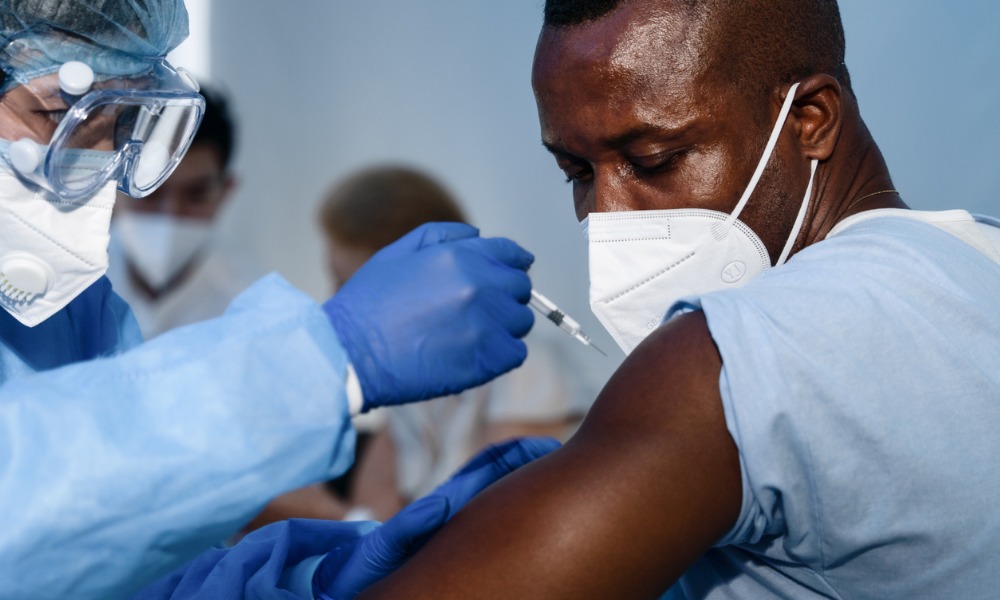 An Ontario union is unhappy with the way vaccines are being rolled out to hospital workers.
The Ontario Public Service Employees Union (OPSEU/SEFPO) says that the Ontario Hospital Association (OHA) did not provide clear direction that workers should be given time to get vaccinated against COVID-19 during work hours.
Front-line workers at some hospitals are being told they have to use vacation or lieu time to get a vaccine shot, says Warren Thomas, OPSEU/SEFPO president.
"It is duplicitous for the OHA to drag their heels and fail to show any leadership while claiming to be all-in on preserving healthcare capacity," he says. "The OHA claims to exist to preserve the integrity of our healthcare system, and then they treat our frontline heroes, who keep our health system running, with contempt."
Some hospitals in the Greater Toronto Area are refusing to pay workers being vaccinated at off-site hospitals because of the "lack of funding from the province, says the union, and no clear direction has been given to workers about scheduling their vaccines ― with some being told to use their vacation days, float days and lieu time to get their shots. Many of them, such as part-time workers, do not get paid time off.
"It's vital that front-line workers get this vaccine to protect patients, themselves, their coworkers and their communities. We can't let hospital red tape and political maneuvering get in the way of saving lives," says Thomas.
In Alberta, Alberta Health Services and Covenant Health are piloting the use of temporary vaccine clinics in emergency departments in hospitals across the province to give eligible emergency department staff and physicians more chances to receive COVID-19 vaccine.
Teachers
Meanwhile, the Canadian Teachers' Federation (CTF/FCE) is urging governments to include teachers and education workers on vaccine priority lists immediately.
"Vaccinating teachers would add an additional layer of protection for students and staff, thus contributing to schools either staying safely open or safely reopening as we brace this uncertain winter and the coming spring amidst increased rates of infection," says Shelley Morse, CTF/FCE president.
These workers are in close contact with children and other adults, indoors, for many hours at a time, every day, usually with poor ventilation and in some cases without mandatory masks, it said.
"Teachers and education workers are frontline workers without frontline worker protection. We are failing educators, and the students in their care, if they are not prioritized as we move forward" says Morse.
Nearly half (49 per cent) of working Americans believe employers should require people to have COVID-19 vaccines in the workplace, according to a survey released last month.