'We are seeing the positive effect of having boots on the ground'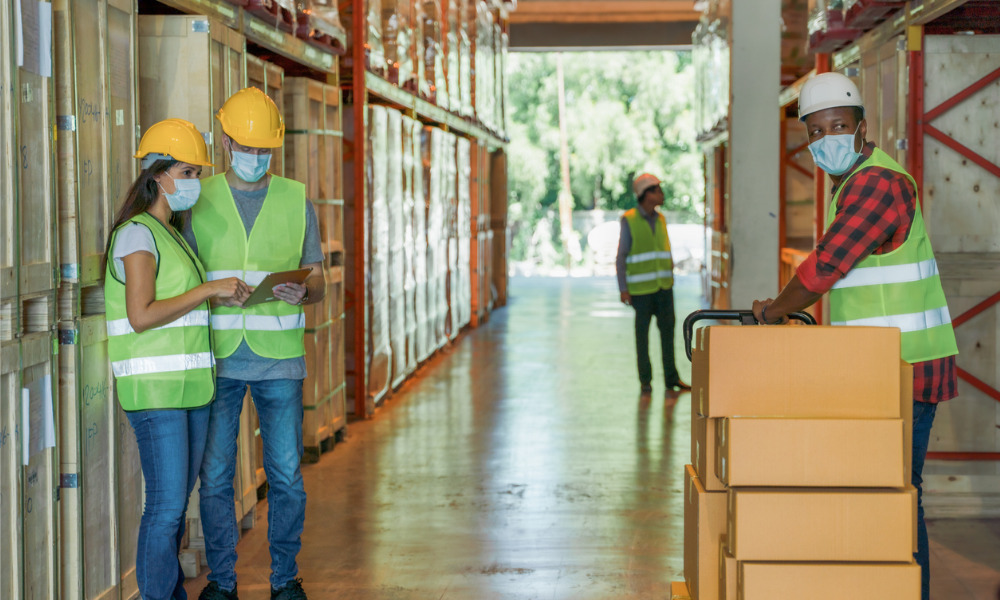 Having carried out an inspection blitz of employers, Ontario has seen in increase in compliance with public health guidelines of almost 19 per cent.
Overall, 218 tickets have been issued to businesses and individuals during 16 inspection campaigns. The top violations include a failure to properly screen staff and workplaces not having COVID-19 workplace safety plans.
So far, Ontario's provincial offences officers have visited more than 2,308 big-box stores and other essential retail businesses across the province in 2021.
"We are seeing the positive effect of having boots on the ground, ensuring businesses are following health and safety guidelines to protect their workers and customers from COVID-19," says McNaughton. "Despite this progress, businesses, beware: We will continue with these workplace inspections as they play a key role in helping our province reopen and operate safely."
Toronto Public Health (TPH) previously announced it will begin reporting workplace-related outbreaks on a weekly basis.
Employers can be fined $1,000 for failing to comply with the orders under the Reopening Ontario (A Flexible Response to COVID-19) Act and the Emergency Management and Civil Protection Act. Individuals, including employees and patrons, can also be fined $750 for failing to comply.
Ontario has also launched an inspection blitz in the warehousing and distribution sector in Peel Region, which has been particularly hard hit by COVID-19.
The warehouse and distribution blitz focuses on adherence to COVID-19 safety requirements, including physical distancing, screening, masking and the need to have a safety plan.