Employers must also take additional measures to reduce spread of virus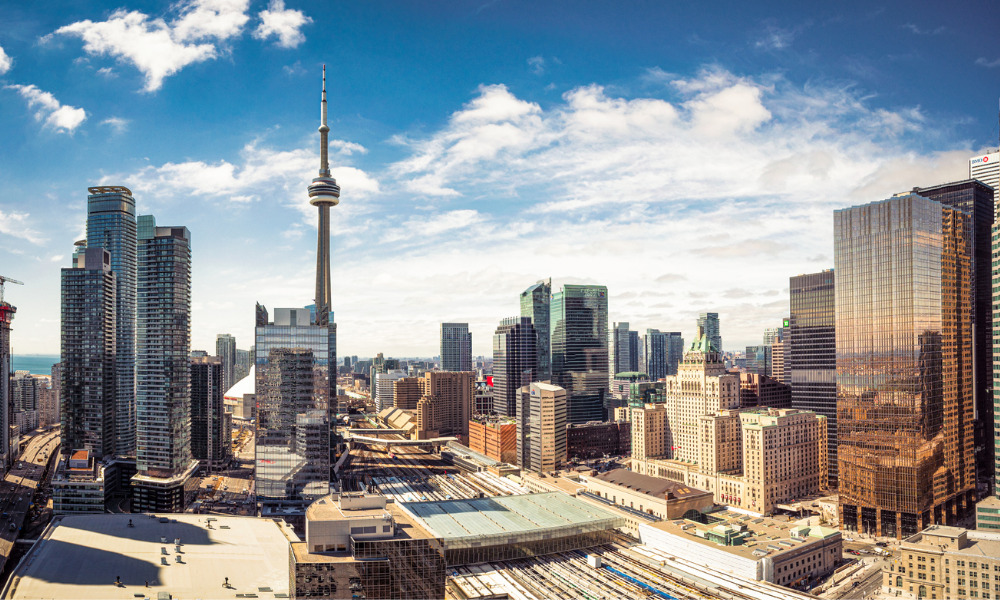 Toronto Public Health (TPH) has announced that it will begin reporting workplace-related outbreaks of the COVID-19 virus on a weekly basis.
Previously, all workplaces were grouped together but now they will be put into 11 categories, including offices, grocery stores, pharmacies, food processing sites, warehousing, shipping and distribution, construction and manufacturing.
"The criteria for disclosure includes sustained transmission of COVID-19 in a workplace; where a signification proportion of staff have been involved in the outbreak; where there is significant duration of an outbreak; and where the workplace is large enough that the risk of privacy concerns are mitigated," says Eileen de Villa, Toronto's medical officer of health.
Currently, there are 16 workplaces with active outbreaks in the region, she says.
"The question is how do we make sure we've got appropriate health measures, managing public health risk as best as possible while at the same time ensuring businesses are able to operate as safely as possible in the midst of a pandemic? That's what these requirements are all about at the end of the day."
Additional measures
Employers will need to take additional actions and measures to reduce the spread of the virus, says De Villa, and that includes "immediately" notifying TPH when two or more employees have the virus, and to designate a contact person to work with TPH and implement any measures that are required.
Employers must also implement "rigorous and frequent" cleaning in all high-touch areas and areas that are accessible to pubic and ensure "regular, functional assessments" of heating, ventilation and air conditions systems, she says.
Businesses must also ensure physical distancing of employees by at least two metres take place throughout the workplace where reasonably possible.
"Employers are also required to ensure all employees are aware of any benefits and/or pay to which they may be entitled in the vent COVID 19 make sit impossible for them to work as usual," says De Villa.
The move to greater transparency is important, says Matthew Pegg, general manager of the city's Office of Emergency Management.
"By informing the public, we can help to inform behaviour," he says. "The data informs enhanced measures needed to keep workers safe. And by drawing attention to unsafe settings, we can hold employers and also governments accountable."
It's about taking care of the front-line workers who are often at the greatest risk, says Pegg.