But 'most people aren't comfortable letting government have free rein to track their phones'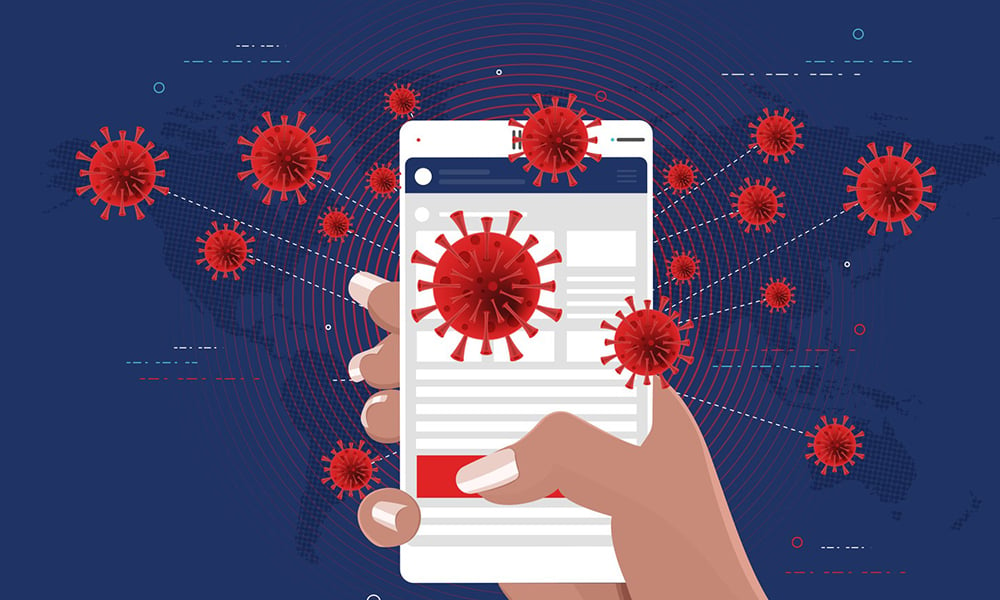 As Canada's economy slowly reopens as the COVID-19 pandemic subsides, effective COVID-19 testing and tracing (T&T) could be crucial, according to a report from the International Labour Organization (ILO).
This approach is associated with a reduction in working hour losses of as much as 50 per cent, says the organization, citing stats from February to April 2020 that show countries with the lowest T&T intensity had an average working hours loss of 14 per cent, compared with seven per cent for countries with the highest intensity.
"Through intensive testing and tracing, some countries have managed better than others to control the spread of COVID‑19 and to minimize the restrictions to economic activity," says the organization.
It estimates 4.8 per cent of working hours were lost during the first quarter of 2020 (equivalent to about 135 million full-time jobs), according to preliminary findings from an online survey of more than 1,300 respondents. And as of May 17, 2020, working hours will decline in the second quarter by about 10.7 per cent relative to the last quarter of 2019, which is equivalent to 305 million full-time jobs.
"Creating an employment-rich recovery that also promotes equity and sustainability means getting people and enterprises working again as soon as possible, in safe conditions," said ILO director-general Guy Ryde. "Testing and tracing can be an important part of the policy package if we are to fight fear, reduce risk and get our economies and societies moving again quickly."
The ILO also says having an effective T&T program also:
helps minimize operational disruption at the workplace
promotes a safe return to work and highly favourable benefit-to-cost ratio
can help to create new employment opportunities, even if temporary, which can be targeted at young people and other affected groups
reduces reliance on strict confinement measures
promotes public confidence and so encourages consumption and supports employment
On May 22, Prime Minister Justin Trudeau said the next phase of collaborative efforts with the provinces is on testing, tracing and data collection. He's hoping Canada will adopt one contact tracing app, and plans to share more information on developments in the coming days and weeks.
Privacy issues a potential obstacle
However, effective T&T also relies on data privacy confidence among the public, says the ILO.
"T&T programs are only effective if they enjoy broad public support, which hinges on the inclusion of privacy safeguards. The implementation of T&T at the workplace should be in accordance with the principles governing the privacy of workers' personal data," said ILO. "Data should be processed lawfully and fairly, and only for reasons directly relevant to occupational safety and health, and that the use of such data does not lead to discrimination in respect of employment or occupation."
A May 2020 survey by KPMG found nearly all Canadians (92 per cent) feel digital contact-tracing apps must balance privacy concerns with public safety. However, most (60 per cent) would sacrifice their privacy if it helped stop COVID-19.
Less than half (45 per cent) say government should require individual Canadians to use their smartphones to anonymously share their COVID-19 status as part of contact tracing, while two-thirds say they would not download such an app, calling it "too invasive."
And while more than half (55 per cent) say digital contact tracing should be voluntary, citing privacy concerns and potential abuse of civil liberties, nearly three in five (57 per cent) of all Canadians don't believe it would be effective unless it is mandatory, found KPMG.