'Now is the time for organizations to encourage their employees to prioritize mental health and well-being'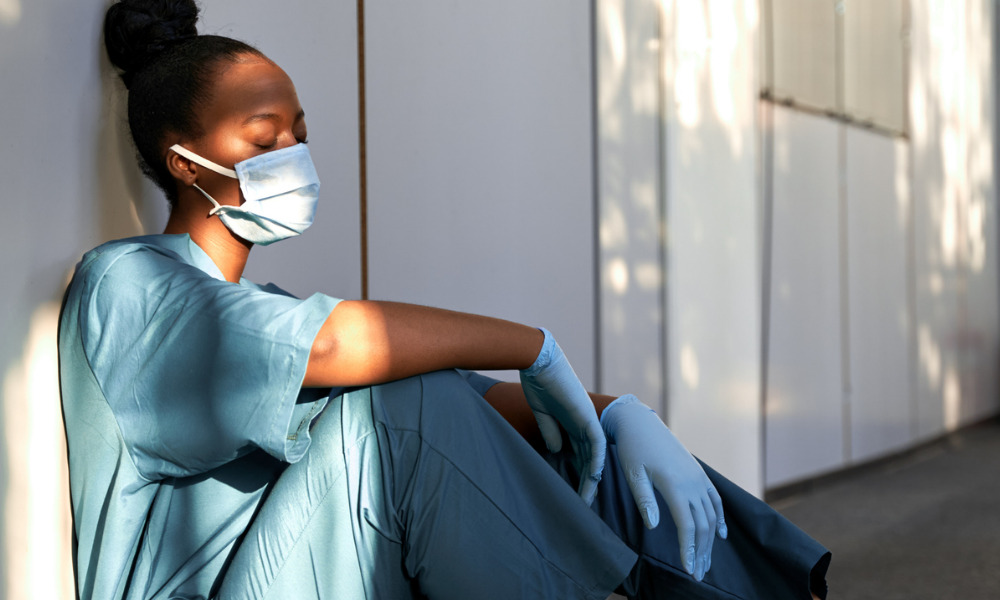 Many employees badly need a break from work.
Twenty per cent forfeited paid time off in 2020, and 43 per cent say they are more burned out on the job today compared to a year ago ─ up from 33 per cent in a similar poll last year, according to Robert Half.
Among those feeling drained, 43 per cent blame it on heavier workload.
"For the past 14 months, many professionals have dealt with increased workloads, longer hours, minimal vacation time, and juggling personal and professional responsibilities," says David King, Canadian senior district president of Robert Half. "With burnout clearly on the rise, now is the time for organizations to encourage their employees to prioritize mental health and well-being, including taking time off this summer to rest and recharge."
Nearly seven in 10 (68 per cent) employers have not taken action to address the issue of employee burnout, according to a separate report.
Vacations mix with work
Now, 43 per cent of workers plan to take more than three weeks off this year. Fifty per cent are ready to travel and completely disconnect from work, 43 per cent prefer a staycation while only seven per cent favour a vacation that combines work and leisure.
That's compared to a survey by Leger that found three in 10 (31 per cent) Canadians are likely to take a summer vacation this year – up from 14 per cent in 2020.
However, 32 per cent of employees say they'll be checking in with work frequently when they take time off this summer, according to the two surveys from Robert Half that included more than 500 adult workers from March 26 to April 15 and from April 13 to19.
"To empower their teams to schedule much-needed vacation time, managers should actively plan for staff coverage while employees are away — including hiring contract professionals — and set a good example by taking their own time off to disconnect from work," says King.
Canadian HR Reporter previously talked to a legal expert for answers on when employers can force employees to take time off.
Benefits of vacation
Taking vacations offers a lot of benefits, including decreased burnout, says Shannon Torberg, a psychologist at AllinaHealth.
"A number of studies have shown that taking time away from the job can have physical and psychological health benefits. People who take vacations have lower stress, less risk of heart disease, a better outlook on life, and more motivation to achieve goals."
Taking vacations also result in improved physical health, improved mental health and greater well-being, says Torberg.