Employees worried about finances adds up to $50 billion in lost productivity: report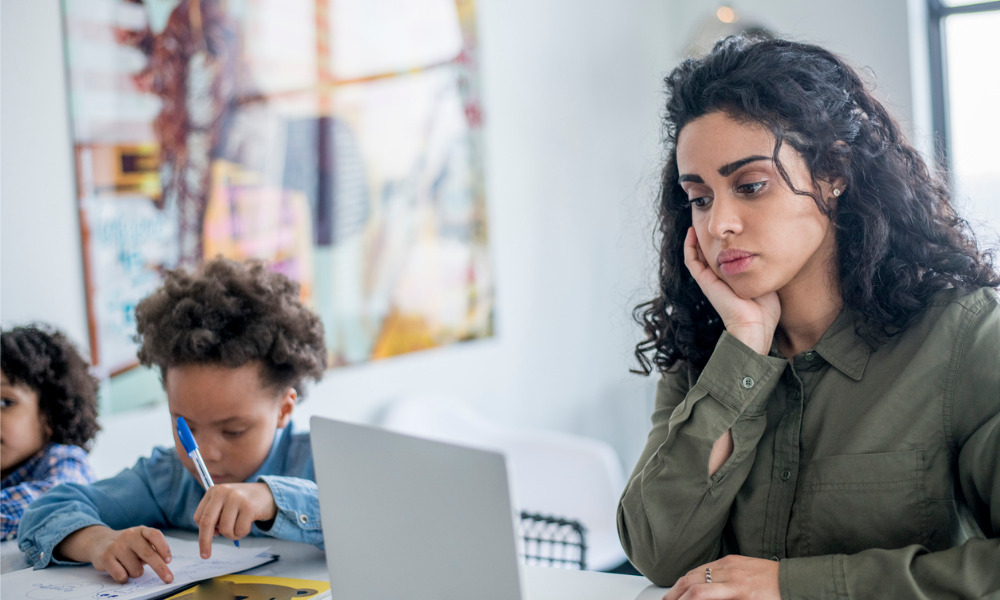 A vast majority of employees are spending a lot of time during the workday thinking about their finances, according to a new report.
Overall, 61 per cent of employees are stressed about finances — the highest recorded since the financial crisis of 2008.
And that adds up to US$664 billion in lost productivity, reports Ceridian.
"Financial stress is no longer just an individual's problem – it's an organizational roadblock that's costing companies billions of dollars in lost productivity," says Seth Ross, general manager, Dayforce Wallet and Consumer Services, Ceridian, who conducted the study with Western University' Financial Wellness Lab of Canada.
"Employers must provide their people with greater financial flexibility to foster workplace productivity and wellbeing."
'Financial insecurity'
In the study of 4,232 workers in Canada and the U.S., conducted in October, 82 per cent of participants said they worry about their finances daily.
The Financial Wellness Lab of Canada estimates that this resulted in a cost to employers of US$50 billion in Canada and US$614 billion in the U.S.
"Whether workers are highly stressed or comfortable about their financial situation, many are dipping into savings and planning to reduce debt. This signals widespread financial insecurity across all demographics," says Matt Davison, dean of science at Western University and lead researcher at the Financial Wellness Lab of Canada.
"Many are looking for solutions outside their control like asking for a raise or a promotion, but that doesn't always guarantee the financial buffer they seek."
For younger workers, the financial situation is even more distressing, according to another survey.
Record high numbers
Other numbers from Ceridian illustrate the extend of the consternation among working people:
54 per cent reached into emergency savings to pay for daily expenses.
78 per cent are hoping to boost incomes in 2023, with about one-third (33 per cent) looking to find another job.
More than three-quarters (81 per cent) are planning to cut back on spending next year.