'With stress levels intensifying during this third wave, the onus is on employers to continue supporting their workers to unite and inspire them'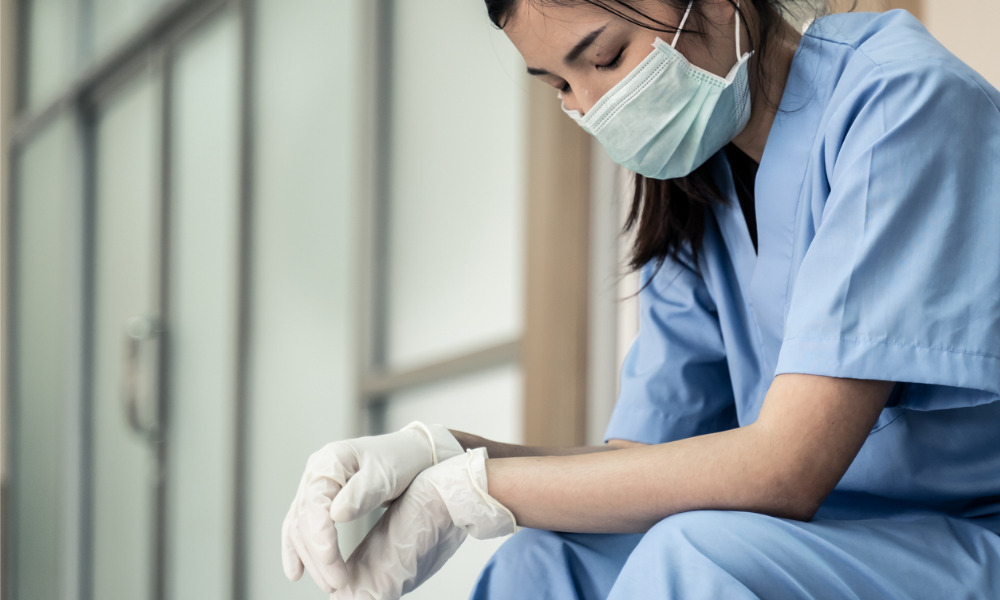 Nearly half (49 per cent) of Canadian employees say their workload is heavier today than before the pandemic.
And a further 31 per cent claim to be so overworked that they are burnt out or on the verge of going there, according to a KPMG survey.
"For salaried workforces, many employers offer benefits such as paid-time off policies, a degree of flexible flexibility in working schedules, parental or elder care leave, or more mental or health care services and well-being accounts," says Doron Melnick, KPMG's national leader for people and change management. "This is commendable. But many employees do not take advantage of these benefits."
"It's a good reminder to leaders and their team members to check in with each other, and discuss these things – whether it is ways to alleviate stress or ways to enhance growth and recognition. Who initiates that conversation is less important than the conversation itself, and the positive changes that should result."
Meanwhile, 34.7 per cent of new teleworkers say they work longer hours now, according to another study.
Nearly two in five (38 per cent) also feel that their skills and experience are not being fully used today compared to before the pandemic, found KPMG's survey of 1,012 full-time Canadian employees in April.
And 36 per cent say they are not getting the same opportunities to develop or showcase their skills or talent today.
"With stress levels intensifying during this third wave, the onus is on employers to continue supporting their workers in ways that both unite and inspire them," says Emily Brine, managing director for firm management under talent and culture at KPMG in Canada.
Positives to pandemic
Despite the many challenges of the pandemic, there are some positives when it comes to employee loyalty and purpose, according to KPMG's survey.
Nearly six in 10 (59 per cent) employees say they have a greater sense of purpose today compared with the time before the pandemic.
And 29 per cent are more committed or loyal to their employer than they were pre-pandemic – though 53 per cent say their commitment/loyalty has not changed and 18 per cent are either less committed or actively seeking other employment.
More than half (55 per cent) of organizations are having no difficulty recruiting and retaining talent, according to a separate report released in October 2020.