Financial stresses also see steep climb: report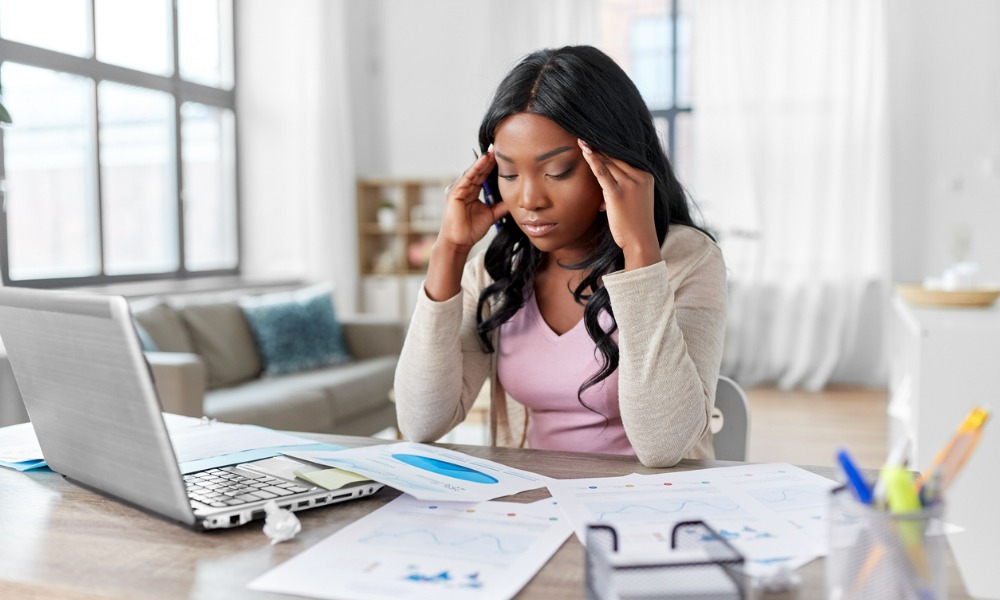 Workers are becoming more and more unhealthy, leading to costly workplace challenges, according to a Manulife report.
Overall, workers lost 48.1 days due to health-related absence and presenteeism in 2022, up from 41.2 days in 2021 and 40.8 days in 2020.
"While some productivity loss due to absences and presenteeism is expected, it is concerning to see these numbers have increased year-over-year, for the past three years," says Ashesh Desai, head of group benefits, Manulife Canada.
"In response to this trend, I encourage leaders and organizations to focus on the needs of their employees and design innovative, health-focused plans to support stronger, healthier cultures and high performance."
Absences and presenteeism are costing employers close to $645 million annually, says the report.
The unhealthy habits are happening across workers' total wellbeing.
Specifically, 71 per cent of Canadians consumed fewer than five portions of fruits and vegetables per day last year, more compared to the previous two years: 69 per cent in 2021 and 68 per cent in 2020.
Over a quarter (27 per cent) of workers also slept less than seven hours per day in 2022, a slight improvement from 29 per cent the year prior and 34 per cent in 2020, found the report, based on 47 Manulife Group Benefits corporate customers and 4,921 employees in February, May, and October 2022.
When it comes to insomnia disorder, that applies to about 10 per cent of the adult population, according to an expert.
Mental health
More workers were also more financially stressed last year (21 per cent) compared to the two previous years: 16 per cent in 2021 and 14 per cent in 2020, according to Manulife.
Overall, 61 per cent of employees were stressed about finances – the highest recorded since the financial crisis of 2008, according to a Ceridian report released December 2022.
Also, the number of workers who experience feelings of loneliness stood at 49 per cent last year, little changed from 51 per cent in 2021 and 48 per cent in 2020, when the COVID-19 pandemic was still hitting hard, found Manulife's survey of over 4,900 workers in 47 organizations.
Workers who experienced at least one work-related mental health risk factor stood at 46 per cent in 2022, an improvement compared to 48 per cent in 2021 and 55 per cent in 2020.
And many employees (42 per cent) thought that they were in good health even though they were already at risk, down from 43 per cent the previous year and from 48 per cent in 2020.
This is the case even though far more employers (87 per cent) reported having a health and wellness strategy last year, up from 71 per cent in 2021 and just 31 per cent in 2020.
"The trends in this report underline the close connections between stress and sleep, and physical and mental health – and offer insights into how to help support employee health and well-being," said Dr. Steve Pomedli of Cleveland Clinic Canada, who reviewed the findings of the report.