Alcohol, tobacco use rising while exercise, diet habits worsen: surveys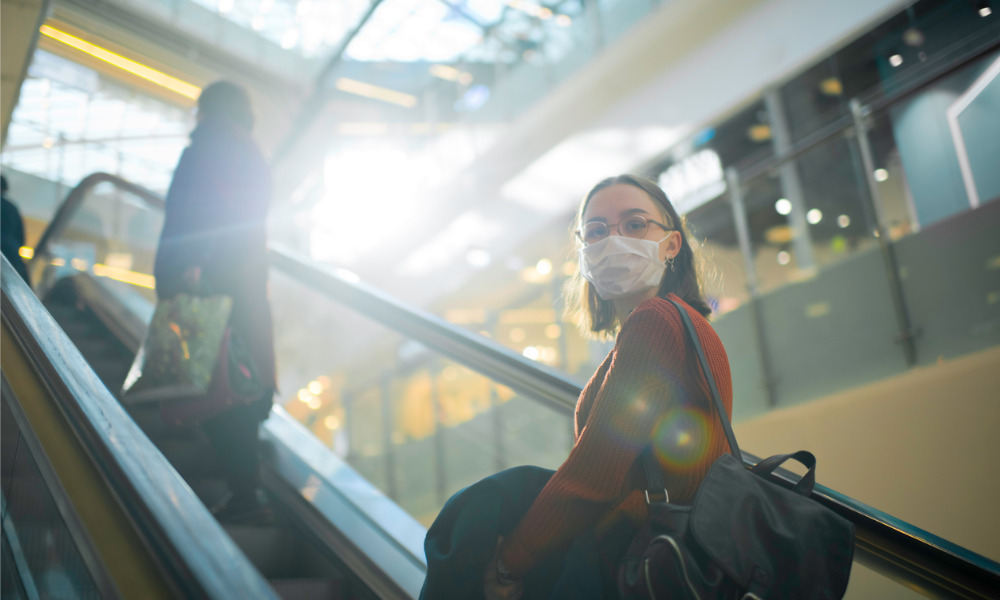 More than half (56 per cent) of Canadians say COVID-19 is having a negative impact on their mental health, and 66 per cent of them cite social isolation as the number one reason, according to a new survey.
Nearly six in 10 are also concerned for their loved ones (57 per cent) and about contracting the virus (56 per cent) while 51 per cent are worried about the financial strain that the pandemic brings.
However, 60 per cent of those whose mental health has been negatively impacted say they are not receiving treatment or social support, according to Sun Life's survey of 1,000 Canadian adults from April 29 to May 1, 2020.
Their reasons?: 22 per cent can't afford it; 17 per cent don't know where to go or who to ask for help; and 12 per cent are embarrassed to ask for help.
"During the pandemic, people are feeling a mix of emotions including anxiety, stress, fear and nervousness. It's important to listen to your body, understand how you're feeling and reach out for help," says Sam Mikail, director of mental health solutions at Sun Life. "Connecting with a friend or family is a great first step. But don't hesitate to seek professional advice. There are many resources either through your employee benefits or free in the community that can help you manage your mental health."
'Serious mental health crisis'
A separate survey found that 69 per cent of Ontario citizens believe the province is headed for a "serious mental health crisis" as it emerges from this pandemic, and 77 per cent say more mental health supports will be necessary to help society.
Nearly eight in 10 (79 per cent) people in the province worry about what the future will look like after the outbreak is over, found a survey released by the Canadian Mental Health Association (CMHA), Ontario division.
Other COVID-19 concerns among Ontarians include:
- 87 per cent are worried about its impact on the older generation
- 71 per cent are worried about its impact on the younger generation
- 90 per cent are concerned about its impact on the economy
- 69 per cent are concerned about its impact on their personal finances
One finding of note is that while 67 per cent of Ontarians are worrying about the mental health impact on family and friends, fewer Ontarians – 53 per cent – are concerned about their own mental health.
"Stigma is likely playing a role in this self-reporting in that it's much easier for Ontarians to admit concern for their physical health or for others than their own mental health," says Camille Quenneville, CEO of CMHA Ontario. "This may explain why, in spite of prevalent negative feelings, more people in Ontario express concern with their physical health [39 per cent] than those who express concern with their mental health [23 per cent]."
Of further concern: A quarter (23 per cent) of Ontarians are consuming more substances such as alcohol, tobacco or cannabis, while 36 per cent say their diet has gotten worse, and 48 per cent say exercise habits have worsened.
Few reaching out in U.S.
A separate survey from the Society for Human Resource Management (SHRM) in the U.S. has found that many employees are often experiencing symptoms of depressions amid the pandemic, including feeling tired or having little energy (35 per cent), feeling bad about themselves or feeling like a failure and feeling down or depressed or hopeless (both 23 per cent).