Knowledge hiding, organizational cynicism prevalent within organizations: Professors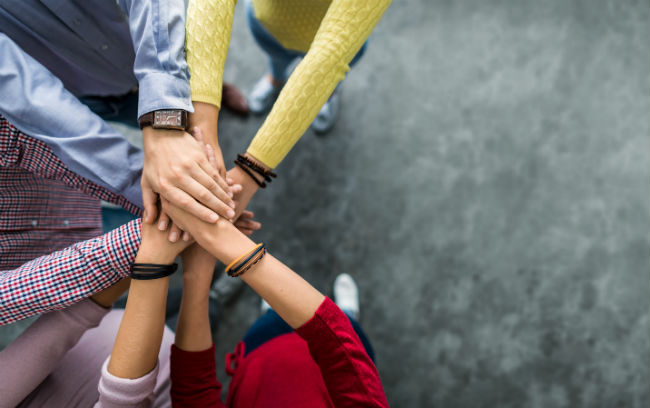 Centuries-old hierarchical ranking systems within organizations continue to breed trust issues and cynicism amongst employees, according to two Ontario professors.
Speaking at a recent SCNetwork event in Toronto, Catherine Connelly and Kristyn Scott said both knowledge hiding and organizational cynicism remain prevalent in today's workplaces.
The two issues deal with mistrust, said the academics, noting potential remedies lie within the scope of human resources.
Knowledge hiding
Hiring workers for their knowledge — only to have them hide it — is a "crucial problem" for employers, according to Connelly, associate professor of human resources and management at McMaster University's DeGroote School of Business in Hamilton, Ont.
Workers use various methods to hide knowledge — from rationalizing their refusal to share information, to using evasive tactics to avoid a response, or just "playing dumb," she said.
Refusing to share knowledge results in lower productivity and hurt relationships amongst colleagues, said Connelly.
"They have to either go find somebody else to ask, or they have to figure it out themselves from first principles… and it's just such a distraction from what they're trying to do. It'd be so much easier if someone just gave them the answer," she said.
"(And) when you hide knowledge from somebody, they take it personally, even if it's not supposed to be personal. They will take it that way, and distrust people who hide knowledge from them… These behaviours often have long consequences."
Knowledge hiders typically do not trust the colleague making the query, said Connelly.
Colleagues are known to evaluate each others' ability, competence, benevolence and integrity, seeking out perceived similarities in hopes of building up trust, she said.
And while employees will be forthcoming with task-based, non-personal information, they often tend to keep their innovative ideas under lock and key. The rise of gig employees has added another layer to this issue, with many contract workers completing critical work without necessary tools or information.
The hierarchical framework on which many organizations are founded is partially to blame, said Connelly.
"It's baked into us," she said. "It's just assumed that this is the way it should be. Some of these issues are so fundamental. I don't see any quick fixes for them."
But there are ways for employers to begin eradicating knowledge hiding issues, said Connelly.
Recognizing staffers who naturally go out of their way to help others is a start.
Additionally, it is possible to recruit "pro-social" employees by teasing out their demeanour through pointed questions and reference checks at the job application stage, she said.
"It's not how nice they are. I mean, people can be agreeable and really friendly — and still hide."
Technological solutions such as knowledge repositories or forums also exist, but are often "complicated and sticky," and therefore not recommended, said Connelly.
"The most important thing is for employees to actually trust each other. This is not something that will happen overnight… If, for some reason, there are groups within your organizations that just do not interact informally with each other, then there will be information asymmetries and just no opportunity to exchange information."
Trust is built through informal interactions found via opportunities such as a company softball team, she said.
Organizational cynicism
Defined as a negative attitude, behaviour or belief towards a group, organizational cynicism is born out of broken promises — perceived or otherwise, according to Scott, associate professor of human resource management and organizational behaviour at Ryerson University in Toronto.
"People who view themselves more negatively are likely to be cynical," she said. "So, individuals who have lower self-esteem, individuals who have an external locus of control — meaning that they see that things happen to them, rather than being an individual who believes that they make things happen."
"When we look at the broad outcomes of organizational cynicism, we see that, by and large, they are negative. People are less happy with their jobs. They are less committed to their organizations. Specifically, it's less of that good commitment that we want."
And despite the negative attitude, many cynical workers remain with their employer out of obligation or a lack of options, said Scott.
A worker's cynical attitude has a larger effect on a manager than vice-versa, according to her research. Both supervisor and employee can perceive a negative relationship even if only the subordinate is cynical.
Interestingly, when both manager and employee share an attitude of cynicism, the relationship is generally viewed as positive, said Scott.
"It's only when one person in that relationship is cynical do we see the impact on relationship quality."
High-quality relationships are often fuelled by a manager's desire to reach out to subordinates in an effort to get to know them on a deeper level, she said.
"When a supervisor gives opportunities for skill development, when they give helpful performance feedback (or) recognize accomplishments, when they give these individuals positive attention, we found that that mitigated some of the effects of this predisposition to be cynical," said Scott.
"In some respects, the onus is on the leader because the leader is the one who usually sets the tone for those relationships. The onus is really on the leader to make sure that they are really trying to actively engage with all subordinates, regardless of whether or not they are similar to them."
Giving all employees a voice is a critical method towards establishing a more positive workplace, she said.
"Listening to people who are high in organizational cynicism may actually provide new insights, because these people tend to be really good at spotting flaws. They tend to be very critical and sometimes that's really helpful," said Scott.
"There needs to be a mechanism where everybody is heard and where people feel comfortable being the dissenting voice."
Media coverage of corporate misdeeds also fuels cynicism within the workforce and amongst jobseekers, she said.
"That does pose an additional challenge for organizations in terms of trying to sort of mitigate, but also harness that."