Settlements sought to muzzle former employees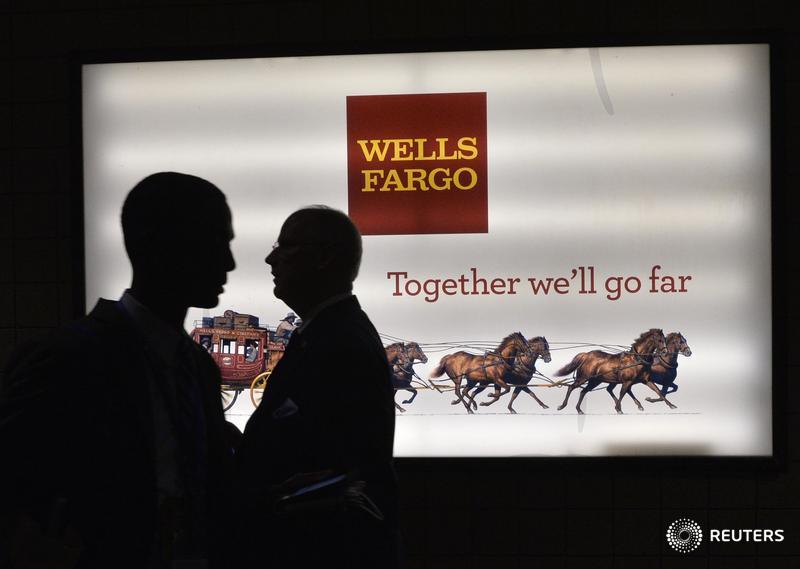 WASHINGTON (Reuters) - Wells Fargo, Advanced Micro Devices and Fifth Third Bank have in recent years agreed to settlement deals that seek to muzzle former employees in ways that some lawyers said could violate U.S. whistleblower protection laws.
Five lawyers, including three who represent whistleblowers, said that the settlements appear aimed at blocking workers from airing their concerns and contain similarities to those used by other companies that ran afoul of government rules.
The deals by Wells Fargo, AMD, and Fifth Third Bank were among a dozen such corporate settlements reached between 2012 and 2015 that were reviewed by Reuters.
The companies each struck deals with departing workers that limit the employees' ability to receive money arising from any government investigations into their formeremployers.
Some language in the settlements could run afoul of rules adopted by the U.S. Securities and Exchange Commission (SEC) in 2011 that generally bar corporate attempts to muzzle whistleblowers, the lawyers.
A Wells Fargo spokeswoman declined to comment, as did a spokesman for Advanced Micro Devices. A spokesman for Fifth Third said the agreement "speaks for itself" and that the company "takes seriously" its obligation to comply with all "relevant laws." A SEC spokeswoman declined to comment.
Since 2015, the SEC has brought four cases targeting specific types of so-called whistleblower gag orders, such as confidentiality agreements that bar employees from discussing internal wrongdoing.
That followed its adoption of rules designed to encourage people to come forward with tips about possible corporate wrongdoing. The rules protect whistleblowers from retaliation and ban companies from taking any action that could "impede an individual from communicating directly" with the SEC, including through confidentiality agreements. The SEC says the program has awarded more than $85 million to 32 whistleblowers.
This month, the agency announced civil charges against two companies that required outgoing employees to waive their rights to recover government whistleblower awards in severance agreements.
Those companies, Health Net, now part of Centene Corp and BlueLinx Holdings, settled without admitting or denying liability and each paid six-figure fines.
Jordan Thomas, a lawyer at Labaton Sucharow who represents whistleblowers, said the language used in the Fifth Third, Wells Fargo and Advanced Micro Devices settlements is designed to discourage whistleblowers from reporting corporate misbehavior.
As in the Health Net and BlueLinx cases, all three settlements contain language restricting the employees from collecting any money resulting from a government investigation or legal proceeding.
"I believe the SEC would be troubled by this," Thomas said.
David Marshall, an attorney with Katz, Marshall & Banks who also represents whistleblowers, agreed. "It is a device that is intended to impede," he said.
However, Jonathan Tuttle, an attorney at Debevoise & Plimpton who represents companies, said some of the settlements could pass legal muster as they can be interpreted to limit employees from receiving additional personal-injury damages, rather than whistleblower awards handed out by the SEC.
SETTLEMENT SAMPLE
The former employees who signed the settlements all claimed they were terminated or faced other actions after blowing the whistle about alleged securities fraud or other types of corporate misconduct. At least two of the employees had raised their concerns internally. The settlements came about after those employees filed complaints about company retaliation with the U.S. Department of Labor.
The agreements were obtained through Freedom of Information Act requests by Reuters and by University of Nebraska law professor and interim dean Richard Moberly.
About half of them, including the ones used by Wells Fargo, Advanced Micro Devices and Fifth Third Bank, contained restrictions on would-be whistleblowers that are similar to those cited in prior SEC enforcement actions.
Some of the other settlements did not contain such restrictions or did not involve publicly-traded companies covered by the SEC's rules.
In the Fifth Third Bank case, the company settled in December 2014 with former employee Joseph Kremer, who claimed he was fired after informing the company of concerns that investors were being misled about the management of certain funds.
Fifth Third settled with Kremer for an undisclosed sum without admitting wrongdoing and Kremer's complaint was dismissed by the Department of Labor. Kremer could not be reached for comment.
The settlement states that while Kremer is permitted to participate in government investigations, he is prohibited "to the maximum extent permitted by law" from recovering "any individual monetary relief or other individual remedies."
The Health Net settlement ran afoul of SEC rules despite using the same phrase "to the maximum extent permitted by law" in waiving the employee's right to a financial award.
The Wells Fargo settlement, reached in September 2015, involved a former bank teller named Birinder Kaur Shankar who claimed she was harassed and fired after complaining internally about what she alleged was unethical behavior toward customers.
The deal stipulated that she could speak with the SEC, but she had to waive "the right, if any, to recover any monetary or other individual relief of any sort whatsoever" arising from an investigation "except for any individual relief that cannot be waived as a matter of law."
In the deal, Wells Fargo denied that it took improper action. The Labor Department dismissed Shankar's complaint. Shankar declined to comment, citing the confidentiality provisions in the settlement.
The AMD settlement, struck in December 2012 between the semiconductor company and whistleblower Hishaam Mahmood required him to waive relief awarded by "any governmental agency."
It also required him to affirm to AMD he has not filed a charge with any other agency besides the SEC.
This line, some attorneys said, could run afoul of the SEC's rules because the regulator prohibits companies from forcing employees to notify company attorneys about their communications with the government.
The nature of Mahmood's complaint could not be determined. In the settlement, AMD denied wrongdoing, and the complaint was dismissed. Mahmood could not immediately be located for comment.
Tuttle said that employment agreements which require employees to disclose if they have filed complaints or claims with other government agencies could be problematic and probably should be tweaked to avoid any misunderstanding.
He added that most such settlements have traditionally been drafted by employment attorneys, rather than by securities attorneys who pay attention to "every syllable that is uttered by the SEC."
"I think people are learning," he said.