Still uncertainty as to when Britain will formally exit EU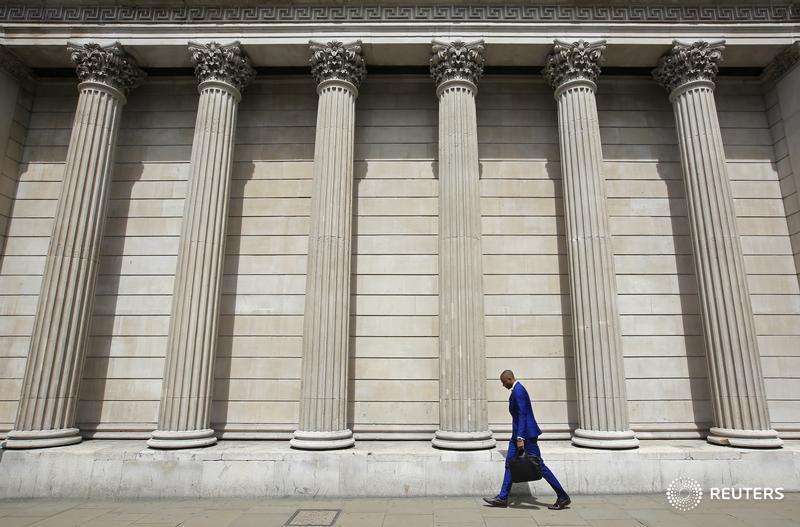 NEW YORK/LONDON/FRANKFURT (Reuters) - Big Wall Street banks are scouring Europe to find a new home for their traders, bankers and financial licenses now that London is on shaky ground as the region's preeminent financial hub.
Bank executives have been making contingency plans for months, but many were still surprised by the outcome of a British vote on Thursday evening to leave the European Union (EU). Even with those plans, huge uncertainties remain about when Britain will formally exit the EU, and what cities could replace London as New York's transatlantic counterpart.
"The dilemma for U.S. banks is whether or not to make the worst-case scenario assumption regarding an exit model, or to wait and risk running out of time," said Edward Chan, a partner at law firm Linklaters. "Then the question becomes where exactly do they move to? There's no clear answer on that. You might end up having a more fragmented financial industry in Europe."
Among the questions being asked in C-suites across Wall Street: What's the best European city to house a broker-dealer, if not London? Does Frankfurt have the capacity to house tens of thousands of bankers and their families? Will language be an issue in cities where English is not the primary tongue? Will American bankers abroad be able to find schools for their kids?
Frankfurt, Paris, Amsterdam and Dublin are all in contention for relocation.
Even with all that uncertainty - and a timetable of at least two years for Britain to formally exit the EU — U.S. banks appeared to be moving quickly to respond to the Brexit decision.
JPMorgan Chase & Co. is considering changes to its legal entity structure in Europe, as well as moving some of its 16,000 U.K.-based employees, according to a staff memo signed by Chief Executive Officer Jamie Dimon and other senior executives.
Goldman Sachs Group Inc has been planning for the possibility of a Brexit vote for "many months," Chief Executive Officer Lloyd Blankfein said in a memo. The bank has been building a new European headquarters in London, and is now considering what to do with all the space, a source familiar with the matter said.
"As we have already communicated to our employees, there is no immediate change to the way we conduct our business or where we conduct our business," a Goldman spokesman said.
In a memo to Morgan Stanley staff, Chief Executive Officer James Gorman and President Colm Kelleher said the bank will only consider adjustments to its operating model in Europe as the full impact of the referendum outcome becomes more clear over the next two years.
A lot could happen in that time as anti-EU nationalists around Europe, energized by the British Leave campaign, are already demanding their own referendums on EU membership or on whether to abandon the euro.
Wall Street banks that trade trillions of euros in derivatives through London-based broker-dealer subsidiaries are on pins and needles about what happens next. The European Central Bank (ECB) is expected to push hard for that business to shift out of London and into the eurozone, meaning that banks may have to create new broker-dealer operations supported by billions of dollars in capital.
Much depends on the sort of deal that the EU offers Britain - if it allows London continued access to the bloc's single market then financial companies would retain the right to sell their products across the EU — but negotiations will take time.
The uncertainty has left many bankers with the jitters - especially since shifting banking operations could take 4-5 years, while the Brexit timetable only extends two years.
"Firms are already thinking about things like applying for bank licenses," said Peter Watts, a partner at law firm Hogan Lovells. "(They) haven't started yet, but the next stage of their preparatory work will happen quite quickly."
Bank stocks were hit hard on Friday, as analysts distributed notes saying they were reviewing their earnings forecasts in light of the vote. In short-term funding markets, banks' costs also spiked.
Concerns ranged from the direct hit to earnings from a slowdown in European lending, trading and dealmaking to whether the U.S. Federal Reserve will delay raising interest rates even longer than expected - hurting U.S. banks' ability to profit from loans at home.
Banks' funding costs rose as the "repo rate" that they charge each other for overnight dollar-denominated loans nearly doubled at one point to 1.1 per cent before retreating to 0.8 percent, still a three-month high.
The financial index's 4.26 per cent drop led sector decliners and was set for its worst day in 10 months. Citigroup was down 8.6 per cent and Morgan Stanley fell 9.4 per cent, while Bank of America, JPMorgan Chase & Co and Goldman Sachs Group Inc dropped between five and seven per cent.
THE LOBBYING BEGINS
Many European cities have long looked enviously to London, hoping to replicate, on a smaller scale, its success as a financial center.
Frankfurt, the home of the European Central Bank, and Paris, the French capital, are the two most commonly cited alternatives. But Amsterdam, where many fund managers are based, and Dublin, which has benefited from Ireland's status as an off-shore center, also have ambitions.
"We've been reading the signs for some time," said Kajsa Ollongren, deputy mayor of Amsterdam, which is the capital of the Netherlands and less than an hour's flight time from London.
"Ever since the announcement of the referendum, there has been an increase in interest from international companies," she said, citing the financial sector in particular.
Paris, too, has been positioning itself to benefit. Before the referendum, financial industry group Paris Europlace said foreign banks had made inquiries about moving there if Britain were to quit the bloc.
Frankfurt kicked off an immediate lobbying campaign with the city's official marketing office, Frankfurt Main Finance, setting up a hotline for interested firms and scheduling road shows in London and other British cities.
"We want to send the message loud and clear: "Welcome to Frankfurt. How can we help you?'" said the head of Frankfurt Main Finance, Hubertus Vaeth. "The welcome banner is hung and Frankfurt's doors are wide open."
Continental European cities, however, are known to be lukewarm to Anglo-Saxon-style banking. This reputation was underscored in recent years when France and Germany pushed for the introduction of a tax on trading across the European Union.
"A rule of thumb of finance friendliness is provided by the … Financial Transaction Tax," said Nicolas Veron of Brussels think tank Bruegel. "Doubters such as Denmark, Ireland, Luxembourg, the Netherlands, and Sweden are more likely to attract business from London than ... supporters including France or Germany."
Privately, London-based bankers and traders were bemoaning the idea of leaving behind their beloved city, where everything from posh nightclubs and high-end shopping to elite boarding schools and glamorous residences are right at their fingertips.
As a pseudonymous, self-described investment banker who goes by the handle Epicurean Dealmaker put it on Twitter: "I'm not convinced even #Brexit can make Frankfurt less boring."