P.E.I. police department's catchy social media posts earning reputation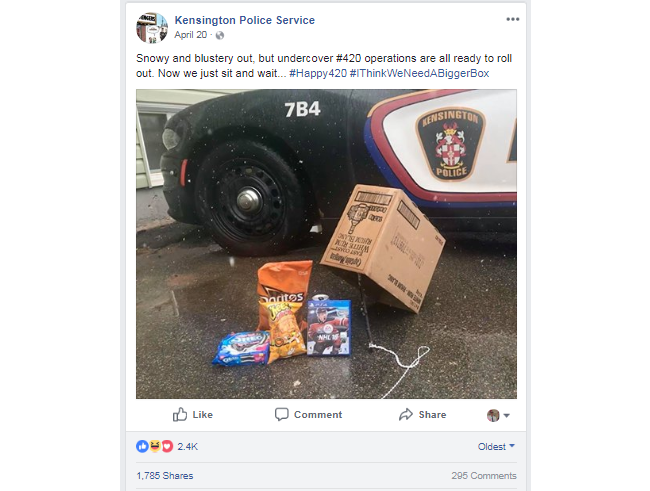 KENSINGTON, P.E.I. – A small police force in Prince Edward Island is using humour and pop-culture references online to gain a wider audience — both nationally and internationally, according to the Canadian Press.
A recent post by the Kensington Police Force on April 20 (known as Weed Day) was viewed by more than a 250,000 people.
It showed a trap with snack foods and video games as the bait, and the caption: "Snowy and blustery out, but undercover #420 operations are all ready to roll out. Now we just sit and wait…"
However, the force did run into trouble in late 2016 when it said drivers arrested for drinking and driving would be forced to listen to Canadian rock band Nickelback.
That post had more than 23 million views.