Krzanich entitled to a US$38-million 'walk-away' payment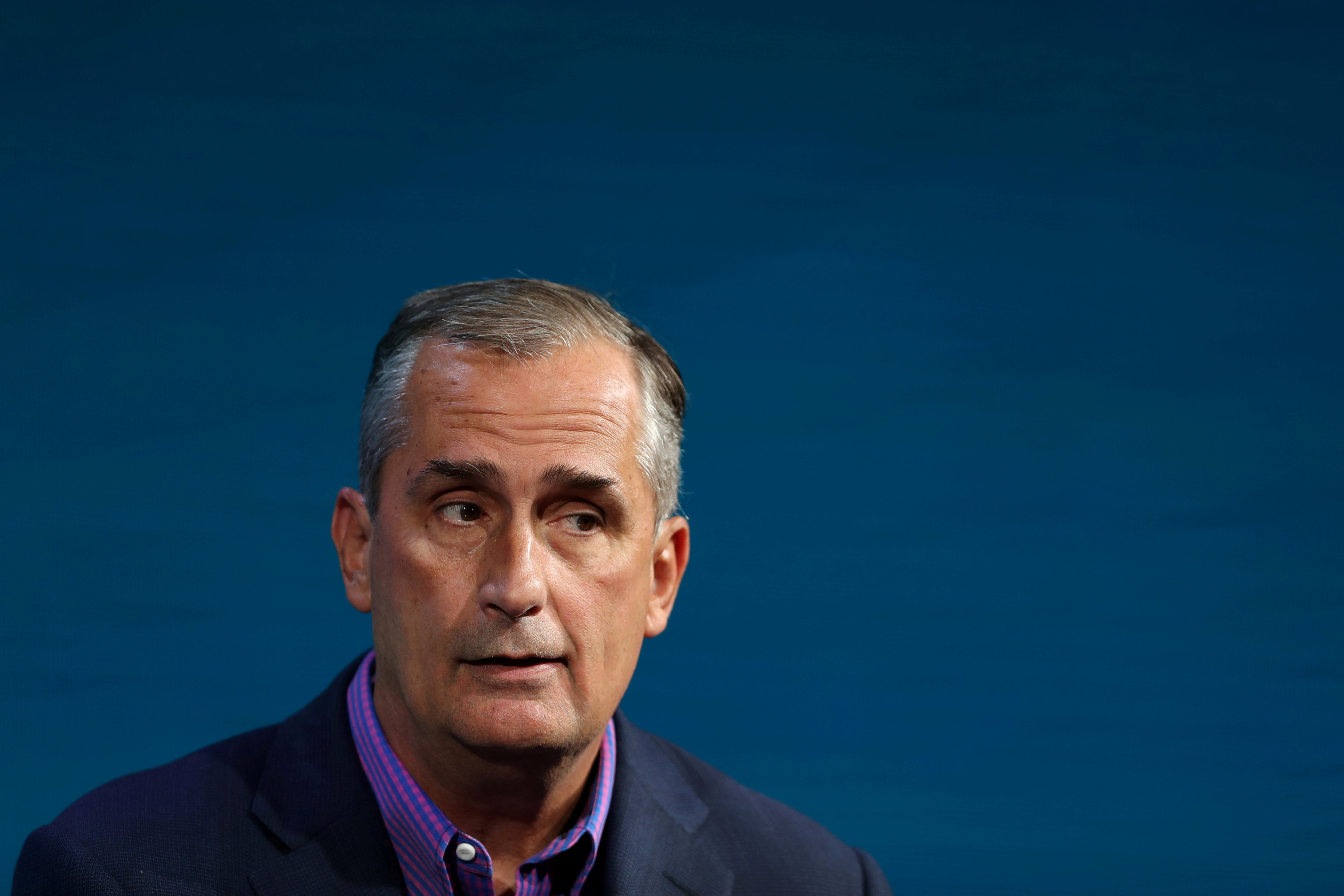 (Reuters) — Intel chief executive Brian Krzanich resigned on Thursday after an investigation found he had a consensual relationship with an employee in breach of company policy.
The head of the largest U.S. chipmaker is the latest in a line of men in business and politics to lose their jobs or resign over relationships viewed as inappropriate, a phenomenon highlighted by the #MeToo social media movement.
Krzanich led Intel as rival chipmakers ate away at its dominance in the technology over several decades and he also presided over a series of high-level executive departures.
The change in leadership comes as Intel expands beyond personal computers and servers into areas such as artificial intelligence and self-driving cars, where smaller competitors including Nvidia Corp are strong. Qualcomm leads in the mobile chip market.
The board named chief financial officer Robert Swan as interim CEO and said it has begun a search for a permanent CEO, including internal and external candidates.
"An ongoing investigation by internal and external counsel has confirmed a violation of Intel's non-fraternization policy, which applies to all managers," Intel said in a statement, declining to give any further information about the probe. Its shares fell 2.4 per cent.
The company's board was informed a week ago that Krzanich had a mutual relationship with an employee in his chain of command in the past, according to a source familiar with the matter who asked not to be named. The relationship began before Krzanich became CEO in 2013 and ended several years ago, the person said.
'BK' OUT
Krzanich, who did not have an employment contract, is entitled to a $38-million (all figures U.S.) "walk-away" payment in the event of a voluntary termination, according to Intel's regulatory filings.
Of that, $31 million is in the form of accelerated stock awards and $4.1 million in the form of deferred compensation, based on Intel's share price on Dec. 29.
An Intel spokesman declined to say whether the walk-away payment applied to Krzanich's resignation, but said the investigation into Krzanich's conduct continued and that the board reserved the right to take further action.
Corporations are under increasing pressure to "walk the walk" on executive behavior with the rise of the #MeToo movement, said Ivan Feinseth, chief investment officer at Tigress Financial Partners.
In the last few months Martin Sorrell, founder of advertising giant WPP Plc, and casino mogul Steve Wynn of Wynn Resorts resigned after accusations of impropriety. Wynn has denied the accusations and Sorrell has denied any wrongdoing.
Krzanich, 58, an engineer and Intel veteran known at the company as "BK," was appointed CEO in May 2013. Intel shares more than doubled during his tenure as the company expanded into new markets.
He was recently credited with containing the fallout from the discovery of security flaws in the company's chips that could allow hackers to steal data from computers, although his sale of much of his Intel stock before the flaws were disclosed to investors attracted some criticism.