Susan Uchida of RBC Capital Markets shares the lessons she has learned as a talent advisor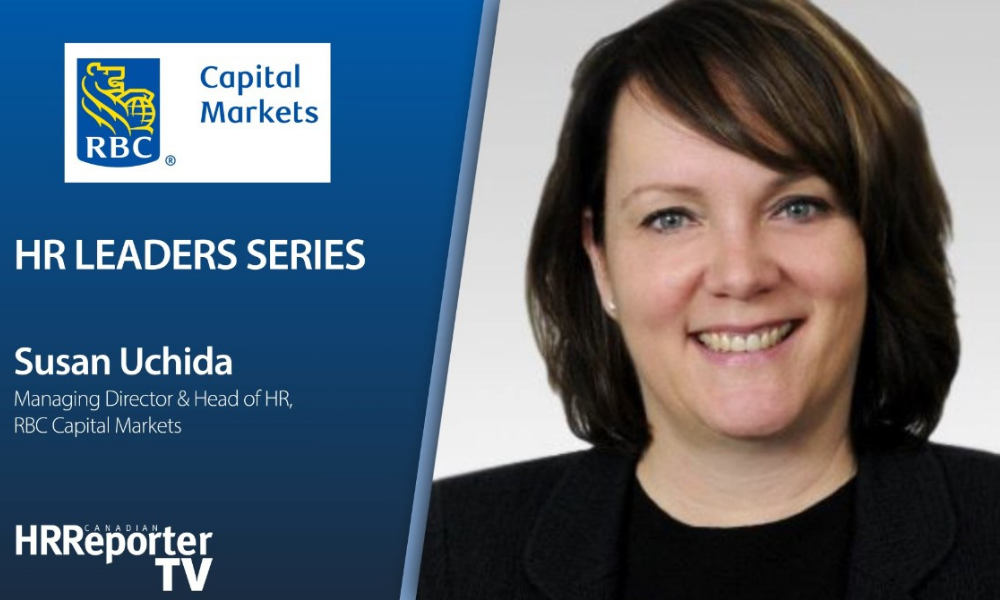 As an HR leader with decades of experience, Susan Uchida knows what matters most in an organization: strong, talented teams. The managing director and head of HR at global firm RBC Capital Markets recently spoke with Sarah Dobson, editor of Canadian HR Reporter, about lessons from this evolving field.
Uchida started her career in financial services, putting her MBA degree to good use by working on business strategy to drive growth. Although initially doubtful of her own ability to become an HR business partner, she was eventually convinced to make the shift. In her nearly 20 years with RBC, Uchida has performed various roles in every line of business, gaining a wide vantage point to company dynamics and operations.
She sees her HR role as part of a continuous learning process: "We all know that talent is such an important strategic component for any business and being involved in that really allows you different opportunities in different parts of the world… Some of the most fun things in this job are the global dimensions and the complexity that you work through."
At present, she ensures that RBC's employees remain safe during the pandemic, while also preparing them for their future work environment.
"[Much] of what the pandemic has done is really accelerated decisions or actions that organizations have had to take and people as well, of course. And we're really focused right now on [questions like] how do you keep a thriving business? How do you engage your teams when you may not see them on a day-to-day basis? And how do you really continue to support your clients and deliver the solutions they need and the services they need? It's a little bit tricky right now, stepping through that and trying to keep all those dimensions in balance," she says.
For Uchida, success comes from taking opportunities, doing the work that others might have considered too difficult, and delivering on her responsibilities. Working in a large company and helping people through challenging situations also taught her about making decisions and forming partnerships, making her realize that "business is a team sport".
As far as developments in the sector are concerned, she believes that the availability of data and technology enables HR practitioners to focus more on people matters.
"For so long, we've had systems that were not really that adequate, and many external tech firms have seen the opportunity now and offered solutions that help. RBC is one example that is implementing the workday solution. We'll be doing that as of March 2022, which will be fantastic because it starts to standardize and make simple access to data and information that we've struggled with in the past."
Convinced that "business is still always about people," Uchida says that the role of HR is crucial as more companies recognize the significance of culture and collaboration. The pandemic has taught organizations how to be resilient, which has been possible through the work of employees who fulfill clients' needs and keep the business going. In this transformed setting, the HR department's role is to enable people to be their best and work together effectively. As talent advisors, HR practitioners can assist leaders in addressing issues from a broader perspective – an approach that makes for better and stronger organizations.