Easy access, flexible, customized learning resonates with younger generations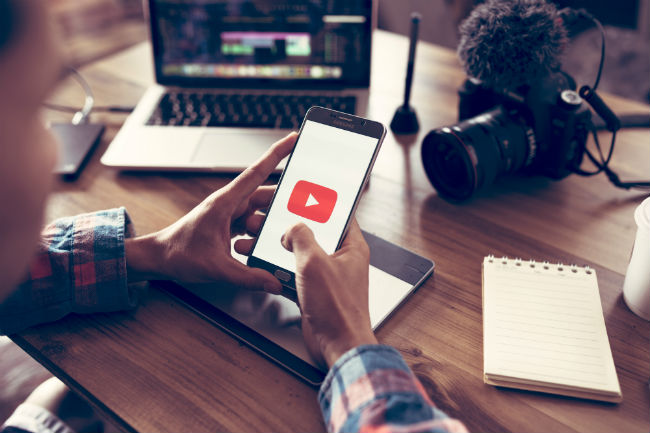 These days, where are employees going to answer everyday work questions? More than one-third are looking to Google and YouTube for help — rather than asking one of their colleagues, according to a survey by Docebo of 2,400 employees in the United States and United Kingdom.
The folks at YouTube have recognized this trend and are taking action to provide users with better learning solutions. While the video-streaming giant has grown into an informal go-to source for quick do-it-yourself lessons and how-tos, it is investing US$20 million in educational video content, ranging from cooking classes to science and technology deep-dives.
The growing demand for online learning is apparent. For organizations big and small, YouTube is an opportunity for general learning.
However, many employers continue to train workers through traditional learning strategies. These strategies are difficult to track, typically less engaging and can often be seen as dull or cumbersome — particularly among younger employees who prefer to consume content on-demand, with the flexibility to consume it on the device of their choosing, such as a smartphone or tablet.
While people may be tired of hearing about the millennial workforce, the reality is that within five years, they will make up the majority of the global workforce. Training and education need to accommodate different learning styles.
YouTube's investment in more learning-based content is an indication of how this generation — and its younger generation Z cohorts — expect to find their information.
Learning needs to be accessible, on-demand, and on the devices they want. Additionally, social media has shown that all kinds of people want to be actively involved in their community and sharing their expertise and knowledge.
There is an urgent and compelling need to change the conversation and change the way employers train and motivate employees.
Strategic way forward
Many learning and development (L&D) departments are grappling with the need to deliver more targeted and personalized learning that addresses the day-to-day challenges employees face.
So, how can organizations implement strategies that sync up with the learning styles of their workforce?
Consider these tips:
Offer easy-to-access training: Knowing that millennials are accustomed to having easy access to information through phones, tablets and computers, offering on-demand training satisfies a desire for instant, 24-7 access to flexible learning opportunities available across a range of platforms.
Support flex schedules: This is a benefit that millennials are increasingly prioritizing when looking for jobs.
Fifty-one per cent of workers say a flexible schedule is the most desired non-monetary benefit their employer (or potential employer) could offer, according to the 2017 Gallup report State of the American Workplace, using data from more than 195,600 U.S. employees, more than 31 million respondents, and insight from Fortune 1000 companies.
Providing the opportunity to train remotely on digital platforms appeals to this desire for flexwork opportunities and, in turn, increases loyalty and retention rates among this demographic.
Create customized learning solutions: Millennials aren't interested in a one-size-fits-all training experience. The same way they expect retailers to cater to their individual preferences as consumers, they expect employers to deliver benefits and learning options that are tailored to their roles, responsibilities and learning styles.
Through autonomous learning, participants can build personalized learning paths, track and monitor progress, and assess performance within a platform — without having to adhere to an instructor-led program.
For these strategies to be successful, employers need a learning platform that uses similar artificial intelligence (AI) algorithms that curate content, while simplifying the roles of L&D administrators.
Telecom company sees gains
In June 2017, a telecom company looked to change its approach to L&D — from a top-down, formal content strategy to a social-learning marketplace that would better suit a workforce that was continuously bombarded with personalized content they could engage with and submit their expertise to.
The organization wanted to leverage the knowledge of its nearly 5,000 employees to conceptualize, create and deliver all of its corporate learning content.
In essence, the company wanted to make employees the content creators YouTube is investing in to produce useful content that keeps people engaged by encouraging them to play a critical role in the overall L&D process.
This was a significant departure from traditional strategies, and allowed the company's L&D team to transform from trainers into learning organization enablers.
Doing so also allowed the company to create more pragmatic, how-to and just-in-time learning content similar to the content available on popular platforms such as YouTube.
Using the AI and auto-tagging functionality within the Docebo platform allows for simple type-and-search functionality that makes the content available readily discoverable at the point of need.
The company's social learning marketplace has grown steadily since its launch, starting at 188 monthly active users in June 2017 and increasing 171 per cent to 511 by March 2018.
At launch, the marketplace was made up of 200 training materials but has since grown to 323 — a 61.5 per cent increase — demonstrating a clear interest among the company's employees to play a valuable and key role in developing learning content that drives the continuous improvement of their respective departments.
In essence, it's all about delivering learning to employees with next-generation technology that mirrors the consumer technology they have come to know and love.
Josh Squires is the Biassano, Italy-based director of enterprise solutions at Docebo, a software-as-a-service (SAAS) artificial intelligence (AI) platform. For more information, visit https://hubs.ly/H0gBDM60 or www.docebo.com.