But one-fifth of those in relationship felt pressures to get involved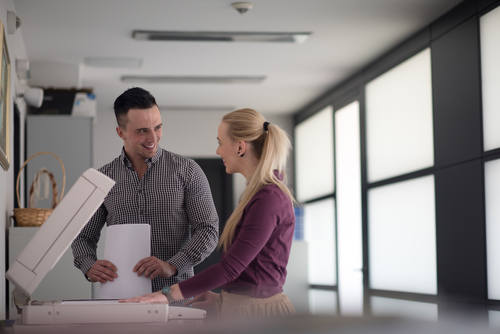 Canadians are finding love at work but many are hiding it from coworkers, according to a survey released by ADP Canada.
One-third are now or have been romantically involved with a coworker, found the survey of 885 employees.
And nearly half (45 per cent) kept it a secret from someone, with 27 per cent keeping it a secret from everyone at work.
Canadians are more likely to hide a relationship from human resources (37 per cent) or management (40 per cent) than from their colleagues.
About half (49 per cent) of participants said their company does not have a formal policy that addresses workplace relationships, found ADP, while 31 per cent are aware of a policy or code of conduct that clearly outlines what is and is not acceptable, in terms of an office relationship.
And 83 per cent said they are open to relationships at work, indicating relationships between colleagues should be allowed or they don't care if people they work with are in romantic relationships.
But 19 per cent of those who have been a relationship with someone at work, said they have felt pressure to be part of a romantic relationship at work, whether it be to be considered for favourable projects, to progress in their career, to keep in good standing with the company or with a senior member of the organization, or to keep their current role.
"HR policies should not exist to control employees, but to protect them," said Heather Haslam, vice-president of marketing at ADP Canada.
"We know people are finding love at work, but many are keeping it a secret. These statistics represent a call to action for organizations to make their policies clear to employees and to offer them the support and resources they need to feel comfortable navigating these situations."