Decision could put pressure on gig economy business model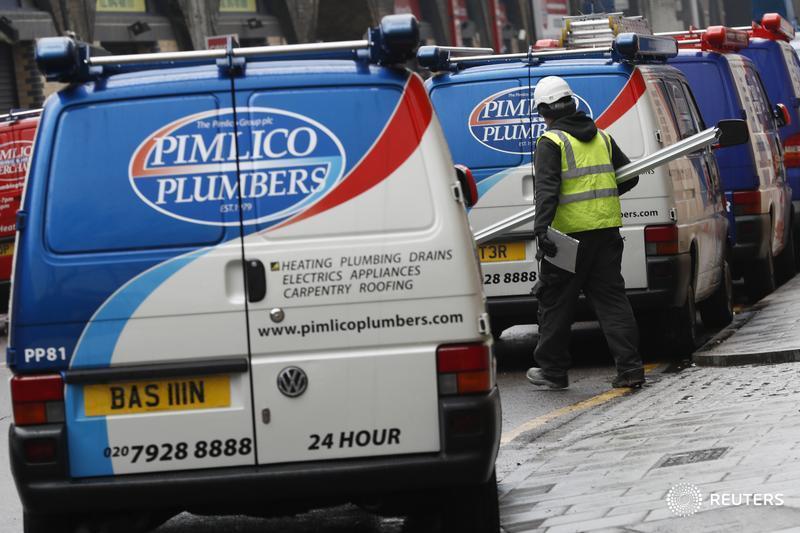 LONDON (Reuters) — Britain's Supreme Court ruled on Wednesday that a plumber hired on a self-employed basis was entitled to workers' rights, in a case that could increase pressure on firms in the gig economy to change their business models.
Britain's top judges were hearing the case of Gary Smith who worked for Pimlico Plumbers between 2005 and 2011 and first took his case to an employment tribunal nearly seven years ago.
A judge at the tribunal said the firm imposed restrictions on the work Smith could do and that he was obliged to perform a certain number of minimum hours on agreed days, meaning he was a worker.
On Wednesday, Supreme Court judges agreed with that decision and ruled against an appeal by Pimlico Plumbers, saying there were features of the contract which meant Smith was not self-employed.
"These included Pimlico's tight control over Mr. Smith's attire and the administrative aspects of any job, the severe terms as to when and how much it was obliged to pay him, and the suite of covenants restricting his working activities following termination," the court said in a press summary.
Taxi app Uber, car service Addison Lee and takeaway food courier Deliveroo are among those who treat their drivers as self-employed, entitling them to only basic protections such as health and safety, and are involved in separate legal disputes with some riders.
Those categorized as workers receive the minimum wage, holiday pay and rest breaks, prompting unions to take legal action to end what they say are exploitative practices in the gig economy, where people tend to work for several firms without fixed contracts.
Wednesday's decision will not automatically apply to others who work in the gig economy as it focuses on the specific circumstances of the case but it may be used by regulators and unions to push for more entitlements and pressure other firms.
Lawyer Susannah Kintish, who represented Pimlico Plumbers during the case, said the verdict will do little to end other court cases on the issue of working rights.
"All eyes will be on the government as businesses await legislation on how to categorise their workforce — something which could still be a matter of years away," she said.
Prime Minister Theresa May unveiled last year the findings of a review which said many Britons working for companies like Uber and Deliveroo should receive more benefits such as the minimum wage.
These companies say their riders enjoy the flexibility of being self-employed and have offered other benefits.
A government consultation on the review closed on June 1, with no date yet announced for the conclusions to be released.