Several factors come into play when individual offices, workstations are involved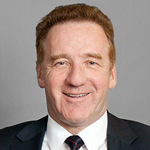 Question: Can an employer place video surveillance cameras in employee offices and workstations, or only in common areas?
Answer: It depends. The use of video surveillance by employers in the workplace has been a contentious issue for decades. Installation of surveillance cameras is contextual and will be determined based on a balancing of the employer's right to manage its operations with an employee's legitimate interests (such as a right to privacy).
However, it has been consistently held in unionized situations (absent permissive collective agreement language) that the use of video surveillance for the purposes of observing employees as they perform their daily tasks, without a compelling safety or security interest, will be an unreasonable interference with an employee's reasonable expectation of privacy.
Unionized environment
As a general proposition, there is no free-standing prohibition against an employer implementing overt video surveillance in common areas.
However, the use of video surveillance in more private spaces such as an office or workspace is more problematic, even when the surveillance is overt.
Arbitrators have consistently agreed that "constant scrutiny of a person's every move would be a working condition of which most employees would be quite sensitive." This form of video surveillance has been said to potentially lead to high levels of psychological stress and fear that such surveillance would be relied on by managers in performance evaluations or for disciplinary reasons.
The installation and use of covert video surveillance is especially contentious but continues to serve a useful purpose when used appropriately by employers. It has been recognized in the arbitral jurisprudence that covert surveillance has the potential of being privacy invasive and must only be used in a time-limited, case-specific circumstance.
The burden is generally on the employer to establish that the video surveillance was implemented to achieve a legitimate goal of enhancing safety, protecting property or identifying intruders.
Arbitrators will apply a three-part test when assessing if use of video surveillance was appropriate:
•Whether surveillance was reasonable, in all of the circumstances, to request surveillance.
•Whether the surveillance itself was conducted in a reasonable manner.
•Were other, less intrusive alternatives open to the employer to obtain the evidence sought?
In assessing reasonableness, an arbitrator will consider factors such as why the video surveillance was put in place, how long it was put in place for, and who had the authority to view or monitor the surveillance.
Video surveillance should only be implemented as a last resort and its benefits must outweigh the impact on employees' privacy interests.
The arbitral jurisprudence regarding video surveillance has developed with the growth in technology and the increased acknowledgement of employee's privacy interests.
An arbitrator will always assess whether the use of video surveillance was a reasonable exercise of management rights in the circumstances of each case.
Non-unionized environment
Video surveillance in non-unionized settings has not been extensively considered. Non-unionized employees have had little opportunity to challenge an employer's decision to engage in workplace monitoring or surveillance.
Nevertheless, an employee's right to privacy in the workplace is being increasingly recognized following the 2012 decision of the Ontario Court of Appeal in Jones v. Tsige.
British Columbia, Manitoba, Newfoundland, Saskatchewan and Quebec have all enacted privacy legislation that provide for a right to sue for an invasion of privacy, which includes provisions to prevent or limit surveillance of individuals without their consent.
Whether unionized or not, employers should establish a workplace policy that explicitly states an employee's right to privacy may be limited or superseded in certain circumstances.
The policy should be clear and unambiguous, well-publicized in the workplace, reasonable in scope and comply with any applicable privacy legislation.
To summarize, an employer may in certain circumstances install video surveillance in an employee's office if it was a last resort, time-sensitive decision aimed at investigating a sufficiently serious safety or security concern that was permitted by the collective agreement or workplace video surveillance policy.
However, specific tracking of individual employees will always be objectionable and the onus will be on the employer to demonstrate it was reasonable in the circumstances.
For more information, see:
• Jones v. Tsige, 2012 CarswellOnt 274 (Ont. C.A.).
Brian Johnston, Q.C., is a partner with Stewart McKelvey in Halifax. He can be reached at (902) 420-3374 or [email protected]