With disruption on the horizon, employers require strong, visionary people leaders. Yet most CPOs are not prepared, finds John Dujay, in looking at a recent survey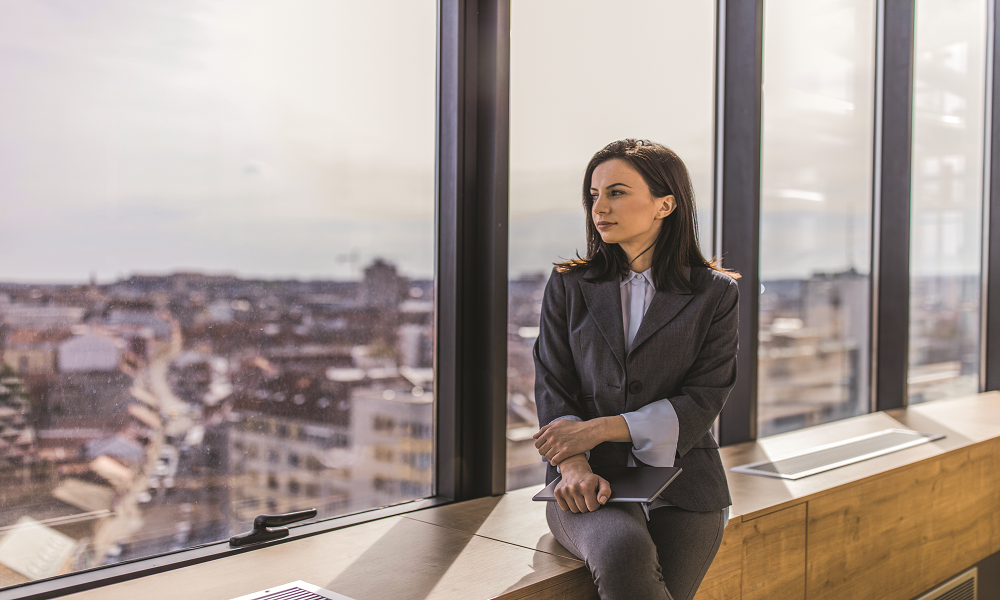 Most chief people officers (CPOs) are not ready to face the demands of an automated future, according to a survey by the Society for Human Resource Management (SHRM).
While virtually all respondents (99 per cent) feel that CPOs must evolve, only 35 per cent believe they are ready to do so.
The study, compiled by HR People + Strategy (SHRM's executive network of business and HR leaders) and consulting firm Willis Towers Watson, also found that only 35 per cent are receiving proper training to succeed.
"With disruption on the horizon, organizations will require strong, visionary people leaders who can think through the people and talent strategy and work with management on the business strategy. Unfortunately, as our research shows, most CPOs are not prepared," says Suzanne McAndrew, global head of talent at Willis Towers Watson and study co-author. "As the pace of innovation and technological change accelerates in the workplace, CPOs will need to reinvent themselves."
The study, The Future Chief People Officer: Imagine, Invent, Ignite, was based on a survey of more than 520 executives in the C-suite, and included interviews and focus groups. It was conducted with leaders from North and South America, Asia Pacific, Europe, the Middle East and Africa.
'Sobering report'
The results do not paint a flattering picture of CPOs' level of expertise in an automated future and come as no surprise to one Canadian HR leader.
"I thought it was a sobering report. It's rare that you will see a report nowadays where much of the wording isn't necessarily flowery, and it does really speak about some clear gaps in the future," says Anthony Ariganello, CEO of CPHR (Chartered Professionals in Human Resources) Canada in Vancouver.
"We've got to do better. We've got to start working diligently to make sure that, with respect to human resources and also at the C-suite, people are aware that we're falling behind, and we need to get our game together, because the world is changing rapidly and we may not be ready for the next wave."
For many HR professionals, part of the problem may stem from the fact that they have spent their careers exclusively in that world, which invokes the problem of myopia, says Lisa Sterling, chief people and culture officer at Ceridian in Minneapolis.
"If you look at a lot of successful CHROs up to the last three to five years, many of them have grown up in human resources. They started as generalists and they've done different stints and facilitated different roles within the HR department; there's a far less number of them who have stepped outside of HR," she says.
"That's why we are at this kind of intersection and inflection point where we have to pivot and make changes. You've got a lot of people who don't know how their company makes money; they don't truly understand the intersection of people and business strategy having the utmost relevance and importance of one another. And they don't know how the business runs outside of HR."
Technological challenges
In addition to the problems faced by CPOs, companies are not moving forward fast enough toward automation: Only 42 per cent of respondents believe their organization's efforts can be categorized as positive, found the survey.
Even more discouraging results came from focus groups in the study: While 36 per cent say they are considering automation as part of the future of their workforces, only 26 per cent say they possess the "technical acumen to evaluate new technologies."
"While CPOs don't need to be technology experts, they must understand how changing technology can impact work and the workforce," says Ravin Jesuthasan, managing director at Willis Towers Watson and co-author of the study. "To prepare themselves for the future, CPOs should pursue the five imperatives our study revealed that highlight the skills, behaviours and experiences they'll need to manage the changing world of work."
The five imperatives are: push boundaries to power organizational agility; unleash digitalization; embrace perpetual work reinvention; rethink culture and leadership; and elevate HR decision science.
Wholesale technological change can cause a lot of consternation among CPOs, says Ariganello.
"A big part of this is awareness and also fear. You've heard some of the talk around artificial intelligence and how that is rapidly growing, not only because companies are investing significantly but how that will affect organizations," he says. "There's a big unknown there and I think that's part of it in terms of why maybe CPOs aren't necessarily ready yet. I think the status quo and the old mindset has to go: It's a new dynamic and I think we need to start being able to live in that environment now."
But automation will not necessarily replace all jobs, and it will enhance organizations' capabilities, says Sterling, adding that it's important for CPOs to fully grasp this reality.
"A lot of people's mindsets automatically go to 'This is a replacement of the human capabilities' versus 'This is an opportunity for us to cohabitate in organizations and actually lift each other up' — whether you're lifting the robot or the robot is lifting you — to an even more exceptional level of performance in an organization. Technology sometimes is scary because, for some people who have a traditional mindset, they're afraid of how that's going to impact their role, their team's role, their relevance in the organization."
Connecting with the C-suite
With a new urgency to get the people equation right or risk negative business consequences, "the CPO of the future must adopt an ambidextrous mindset driving strategic business initiatives in the C-suite while continuing to deliver flawlessly on administrative and operational tasks," says the study.
To meet this mandate, HR leaders can't go it alone — this also requires the same commitment from their C-suite peers, the CEO and the board to transform the work of HR, it says, and "radically reset expectations" for the CPO role.
Gaining that acceptance and buy-in from the C-suite is a two-way street, says Ariganello.
"To me, it's always a joint issue here. It's not just about the CEO, it's also about the CPO saying, 'I want to be part of those conversations because I can add value. I can bring about ideas that can help grow the organization at all levels, not just in human resources.'"
But it's not necessarily that they need more buy-in; there is definitely an understanding and an acceptance of need, says Sterling.
"Outside of that, people just get stuck. It's the old adage of 'The only way to eat an elephant is one bite at a time.' Well, that's the same thing here — you've got to start somewhere. And that, quite frankly, is where I think it's just difficult. They understand they need to do it; they just don't know how to get it started."
---
LOW LEVELS OF CONFIDENCE IN CPOS
"Are today's CPOs prepared to respond to the future complexity of business and technology to effectively support their business?"
CPOs 36%
CEOs 33%
C-suite 35%
Board of directors 42%
Source: SHRM/Willis Towers Watson