Many also curbing AI initiatives, citing costs, lack of resources: survey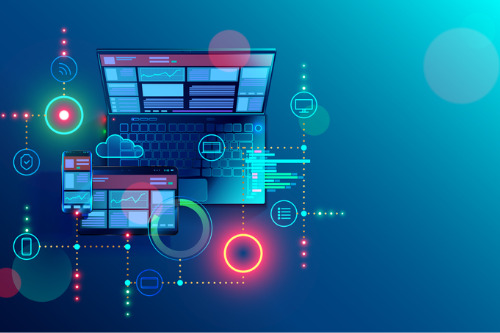 Many Canadian companies are cutting back on IT spending in favour of urgent operational expenses, despite heightened security threats resulting from the shift to remote work.
At the peak of the pandemic, IT teams were flooded with operational requests, which meant critical security investments such as cybersecurity and AI had to take a back seat ― to the detriment of their company's overall development, finds a survey by NOVIPRO.
Only a quarter are planning to invest in cybersecurity projects in the next two years – down from 42 per cent in a previous survey – despite an overwhelming majority (81 per cent) admitting that managing workforces remotely exposes them to cybersecurity risks.
With millions of office workers relocated to home offices during the COVID-19 crisis, IT workers have been scrambling to adjust to a new world of cybersecurity.
"The figures are alarming, especially because only two in five businesses feel they are very well protected against data loss or theft, intrusions and viruses," says Dominique Derrier, chief information security officer at NOVIPRO and president of Metropolitan Montreal Security and Computer Association. "With telework booming, businesses would do well to invest in security, and do it soon."
Is IT an investment?
Two-thirds of respondents describe their IT infrastructure as functional, up from 53 per cent in 2019, but just 29 per cent view the infrastructure as "state-of-the-art," a 41 per cent drop, finds the survey of 484 employers.
More than half (53 per cent) of employers see IT as an investment, up from 28 per cent in the previous survey, but less than a quarter (24 per cent) view it as a "strategic partner", down from 41 per cent.
"Change was the catchword in 2020. Companies had to adapt extremely fast to minimize the effects of the pandemic on their operations," says Yves Paquette, NOVIPRO
co-founder and CEO. "Companies will need to pivot back to a longer-term vision to foster a return to stability."
The survey also reveals that employees cause more than half (53 per cent) of IT attacks, either deliberately (35 per cent) or unintentionally (18 per cent).
Employers spent nearly US$15 billion extra per week on technology to enable safe and secure home working during COVID-19, says KPMG: This was one of the biggest surges in technology investment in history
AI initiatives on pause
NOVIPRO also sees a decline in artificial intelligence (AI) investment plans as employers refocus resources on other IT projects.
Although 87 per cent believe investing in AI is beneficial to their business, only 29 per cent are planning to allocate resources to such projects in the next couple of years – falling from 36 per cent in 2019.
Why? Cost issues (52 per cent) and a lack of dedicated resources (36 per cent) and identified needs (31 per cent) are the biggest challenges hindering investment plans.
However, for those employers that have implemented AI projects, 87 per cent say they are reaping the benefits, including a better understanding of customer behaviour (43 per cent) and reduced risk of errors and higher-quality products and services (40 per cent).
"Artificial intelligence can be a huge budget item for companies," says Éric Cothenet, technology solutions director at NOVIPRO. "However, it pays off in the long term through more efficient operations and a higher level of security."
AI can be an indispensable tool for recruitment, says one expert. But the problem of bias in these hiring tools is still being addressed.