'It's enhanced technology that's going to make recruiters better advisors'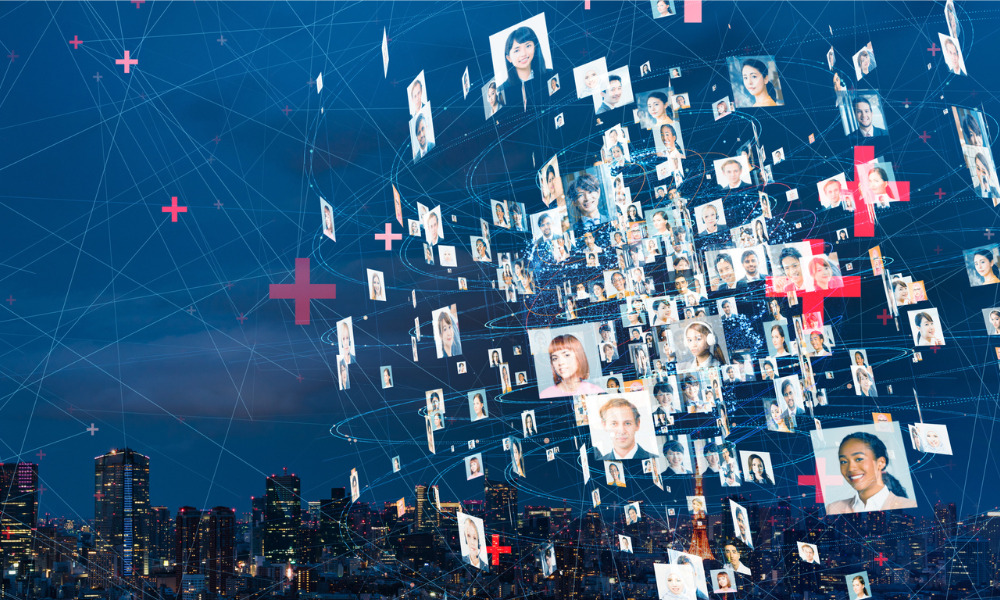 Artificial intelligence (AI) has insinuated itself into a wide variety of business segments in the past few years, and the world of hiring and recruitment is no different.
Just three or four years ago, it was early days where AI was there to just help solve for things like candidate filtering and ranking, says Corey Shaw, AVP talent acquisition at Canada Life in Toronto.
But today, the technology is much more integrated into a recruiter's suite of tools, he says.
"AI can now do a multiple number of things: it can be a talent concierge to help guide the candidate experience from beginning all the way through to an offer letter; it can schedule interviews; it can rank candidates; it can do the sourcing and the marketing and the attracting, the outreach part of AI; it can proactively match candidates to a talent pipeline."
For Shaw, who will be speaking about recruitment in the age of AI at next week's HR Tech Summit, taking place on Sept. 22 and 23, the technology can become a valuable and indispensable member of the recruiting team.
"AI cannot just be a recruiting tool; it can link into your talent management system. Say you hire somebody, and AI has been part of their talent acquisition process, you can use the insights you gained from that candidate's profile tied to AI, to their experience as an employee and you can link that experience to their training and development and to some of their onboarding experiences," says Shaw.
When deploying AI into a hiring system, recruiters must be aware of what it is most effectively suited for, he says.
"Where AI is best is when the machine can learn, when there's a lot of volume and traffic and the machine can understand what it is that the company needs, what are the competencies and qualification and accreditations of that role and then match the candidates to that," says Shaw.
"It's best when there's not a lot of ambiguity and there's consistency, so that the role is not changing regularly: standardized roles, roles that we hire for a lot, that aren't nice or specialized roles. That's where AI — if it's homogenous, if it's regular, if it's all the time — can work quite effectively, because the machine learns and it gets better at hiring quality."
However, it's not a perfect solution in finding the best candidates in certain areas, says Shaw.
"[For example,] some of the newer emerging skill sets, where it's not clearly defined what the behaviours and competencies and accreditation and experience that's required to be successful in the role. It would be new areas like potentially data scientists or potentially innovation roles, laboratory-type roles. Those types of areas — because those segments, they're all about constant change and continuous learning — it would be tough to have AI match the candidates to those opportunities because they're changing all the time."
When considering adding AI into the recruitment platform, some preplanning helps smooth the process, he says.
"Before you set it up, you have to have two or three things in place, you've got to have a really good disciplined recruitment process and you're inserting AI into that so you already would have a clear process map with roles and responsibilities, and that it's already standardized and it's measurable. Then as you adopt AI, what is key is clearly understanding how the machine will learn. You would plug it into your recruitment technology, so that it can see the pattern of hiring historically, so that it can do its best job early as you adopted early to do that effective matching."
For many hiring professionals, AI can provide tangibles benefits — but only if everybody is on board early, says Shaw.
"If there's going to be lack of buy-in on the recruiter side, it's going to be about you not being clear about how this can enhance their ability to be a recruitment expert, a trusted advisor; how it can enable them to deliver a better leader experience and a better shortlist experience and to unleash their ability to be that recruitment advisor.
"You've got to tell them that this is another tool in the arsenal. It's enhanced technology that's going to make them better advisors and it's going to reduce the amount of administration time that they have to do," he says.
HR departments can also benefit from using AI as part of their overall suite of tools, he says.
"The number-one thing is to ensure that the tool is integrated into your HR technology suite. There's lots of different dimensions to HR technology: There's everything from payroll or compensation to learning to recruitment, to coaching, to performance management and what you want to do is this is another tool or technology that you're inserting into that suite. In the long run, you're connecting it in to get insights on talent management effectiveness, all the way through to when somebody leaves an organization and using that that learning as they exit the organization."