'Automation unlocks workers' productivity and frees them to focus on meaningful work'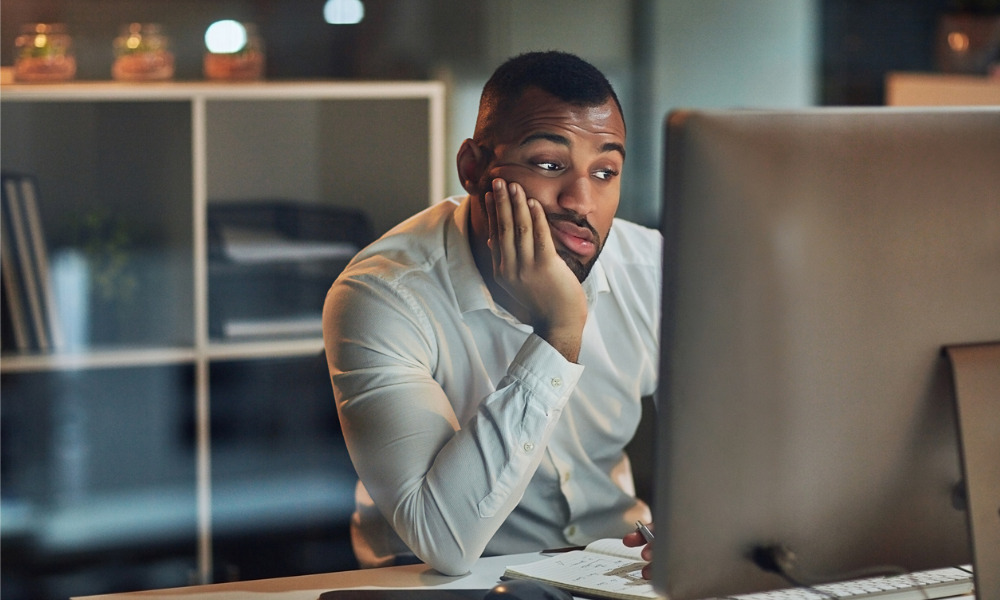 Many office workers are wasting time on the job doing repetitive tasks, according to a survey.
More than two-thirds (67 per cent) of U.S. office workers feel they are constantly doing the same tasks over and over again, found the survey from UiPath, a global software company for robotic process automation.
On average, respondents say they waste four-and-a-half hours a week on tasks they think could be automated.
The top tasks global workers would like to automate include:
emails (60 per cent)
inputting data/creating datasets (59 per cent)
scheduling calls and meetings (57 per cent)
More than six in 10 (63 per cent) of small and medium-sized businesses (SMBs) say automation allowed their company to quickly pivot as a result of the pandemic, according to another report released recently.
Missing out on creativity, productivity
More than two-thirds (68 per cent) say they wish they had more time to explore how to incorporate new responsibilities into their day-to-day routines, and 58 per cent believe their jobs don't allow them to be as creative as they'd like to be.
"It's no surprise that employees are looking for ways to feel more engaged at work. Automation unlocks workers' productivity, and, more importantly, frees them to focus on meaningful work that is creative, collaborative, and strategic," says Tom Clancy, senior vice president of learning at UiPath. "It's critical that companies provide training for and access to automation and other digital technologies to create more fulfilled and energized employees."
Nearly six in 10 organizations have accelerated their digital transformations due to the COVID-19 pandemic, according to a separate report released in October 2020.
Investing in automation
Forty per cent of global respondents say that their employer increased investments in automation software in 2021, found UiPath's survey of 4,500 office workers across the U.S., U.K., France, Germany, India, and Singapore conducted in March.
Nearly half (44 per cent) of respondents received automation training within the past year, and 91 per cent of them believe that it has improved their job performance. Also, 63 per cent of global office workers view automation skills as critical in their development.
More than eight in 10 (84 per cent) believe that when employers commit to improving employees' technology skills, the company as a whole improves.
Also, 73 per cent say they'd be more willing to continue working at a company that offers them training opportunities to learn new skills or further enhance their current skills. Two of three workers say they have taken a class or taught themselves a new skill in their personal time to use at their jobs.