But 84 per cent of workers not willing to take pay cut for work from home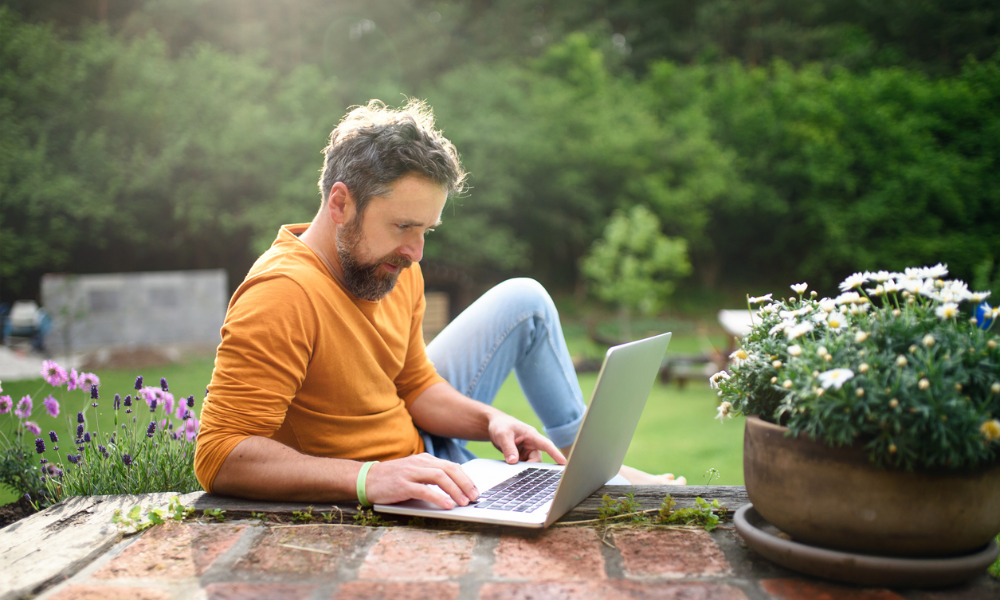 While many workers are still on a work-from-home setup, 44 per cent of workers say they would consider moving to a different city if their company offered long-term remote arrangements.
Why? A change of scenery (37 per cent) and lower cost of living (32 per cent), according to a survey by Robert Half.
"Employees have proven they don't need to be in the office to be productive," says David King, Canadian senior district president of Robert Half. "Now that companies are set up to support working from home, workers are more likely to pursue moving to an area that will enhance their standard of living and quality of life."
Nearly half (49 per cent) of HR managers say that their organization has allowed staff to relocate temporarily, while another 27 per cent say their employer has been supportive of permanent moves.
Surveys have shown that while people appreciate the flexibility of working from home, isolation is a challenge.
Pay cuts?
However, salaries for staff who choose to relocate will be determined by the company's office location (68 per cent) and the employee's new location (22 per cent) – though nine per cent have not yet decided.
Last summer, Facebook hinted that remote employees may face pay cuts.
But most (84 per cent) workers say that they would not be willing to take a pay cut if they were to move, finds the Robert Half survey of more than 500 workers and more than 180 human resources managers.
Compensation and total rewards are changing with the growth of remote work, but setting rates is based on a number of factors, including supply and demand, said one expert from PwC.
Remote trends
Robert Half identified three staffing trends driven by the rise of the dispersed workforce:
Organizations are realizing the value of recruiting outside their city.
Companies are channeling more budget into technology that supports secure remote work, seamless collaboration and employee health and well-being programs and benefits.
Effective onboarding and offboarding from a distance are critical.