More than one-third assessing people's health in arriving at work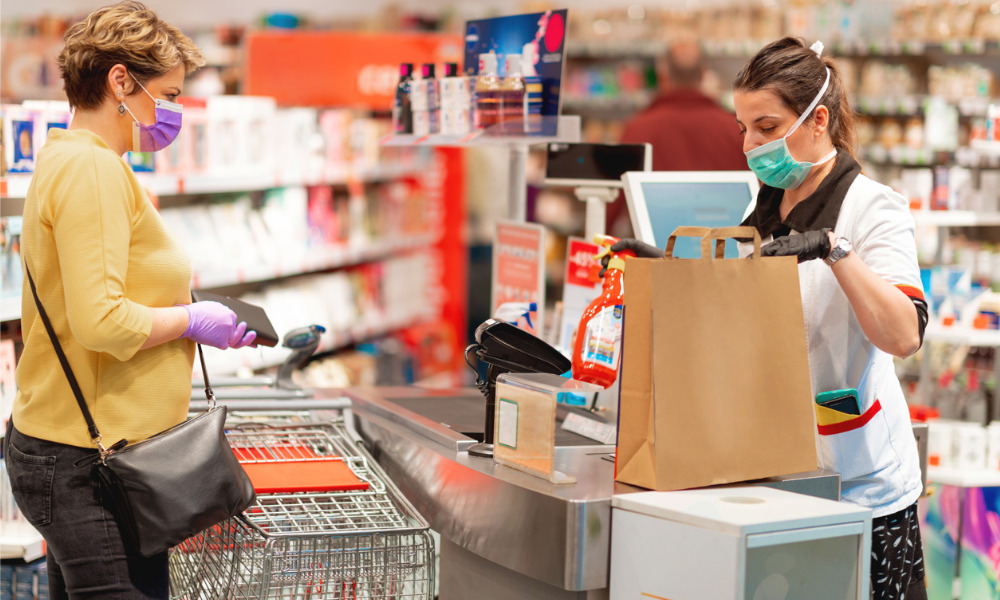 Although most organizations with essential or front-line employees have implemented measures to ensure physical safety, few have provided additional premiums as a reward for their services, according to a survey of HR professionals by the Conference Board of Canada.
"One in five of the organizations that we surveyed are providing premiums for their front-line employees, which is still a pretty big chunk of organizations," says Kelsey Coburn, research associate at the Conference Board of Canada in Ottawa.
Nine out of 10 of non-unionized employers offering premiums are adding a fixed amount to employees' pay. On average, it's $4.43 per hour. Six out of 10 unionized organizations offering premiums are adding a fixed amount to employees' pay, with an average of $3.54 per hour.
For workers who still must leave home to work, a number of employers are helping them financially with travel expenses: 30 per cent are paying for employee parking, while a small percentage are helping with taxi/Uber and ride-sharing services (eight per cent and three per cent, respectively).
"I don't know if that'll change going forward as well, but it's just really great to see organizations trying to look out for their employees," she says.
Focus on safety
Many employers are taking some action around safety, says Coburn.
"The vast majority of respondents have put multiple measures in place to protect their employees… as the situation continues to evolve, it wouldn't surprise us if, going forward, they're putting even more measures in place."
One hundred per cent are ensuring the cleanliness of work surfaces; 95 per cent are providing sanitary gels or hand-washing facilities; 94 per cent are enforcing social distancing; 58 per cent are providing personal protective equipment; 37 per cent are assessing employees' health upon arrival; and 33 per cent are installing physical barriers.
The survey of about 150 HR professionals was done on March 30.
Four out of five restaurants have laid off workers in Canada due to the outbreak, according to another survey, resulting in the loss of work for 800,000 food-services employees.