'If you wish to operate in this country, you have to be prepared to abide by the laws of Canada'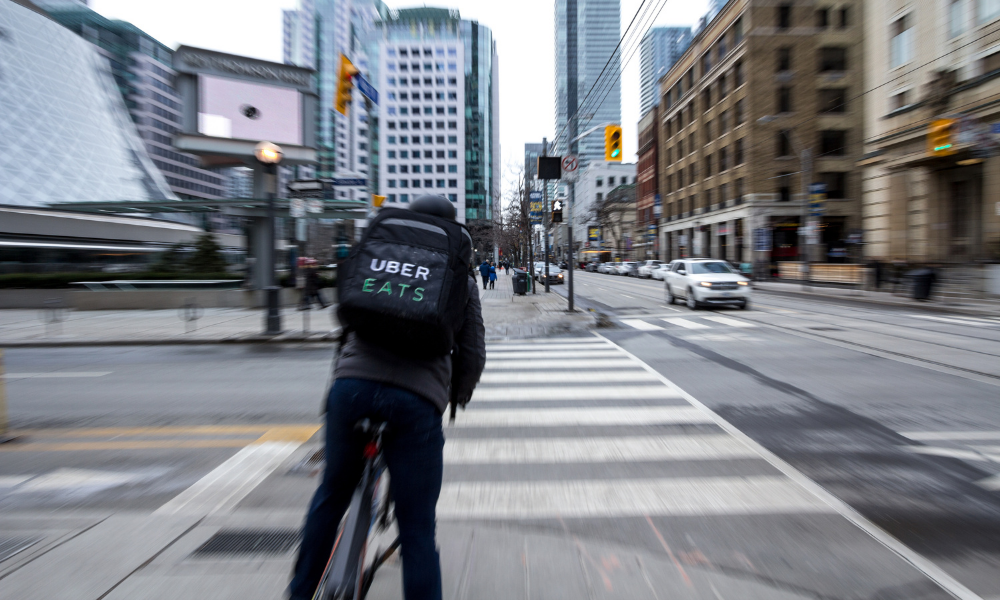 A $400-million class-action lawsuit launched against Uber has gotten a boost in its fight for the rights of gig economy workers.
"This is a great day for Uber drivers who have long believed that they should have the same rights as employees," says Lior Samfiru, partner at Samfiru Tumarkin, who commenced the class action in 2017 on behalf of UberEats driver David Heller.
In certifying the class action, the court found that there is at least some basis in fact that the drivers may have been misclassified, and that misclassification is a systemic, common issue for individuals working for the ride share company, says the firm.
In March, Uber Canada urged provincial governments to set up an alternative set of regulations to govern gig workers and offer them "self-directed benefits" and "enhanced worker protections".
"All workers should have workplace protections and benefits. Canada's unions support the decision to certify this class action and invite Uber drivers from coast-to-coast to unionize and collectively bargain their rights," tweeted Beatrice Bruske, president of the Canadian Labour Congress.
The court's decision follows a momentous ruling from the Supreme Court of Canada last July that found that Heller v. Uber Technologies Inc. must be heard in the province, as opposed to 6,000 km away in the Netherlands as proposed by Uber.
"The Supreme Court's message was very clear: if you wish to operate in this country, you have to be prepared to abide by the laws of Canada and adhere to the jurisdiction of its courts," says Samfiru.
Several challenges over years
In the past few years, workers for Uber in Brazil (where a judge declared an Uber driver was an employee to which the company owed compensation for overtime, night shifts and holidays plus expenses such as gasoline) and Australia (where a driver's group sought to be recognized as employees) have also launched legal battles for more protections under the law where they work.