Salary history bans can boost wages for women and minorities, but pay transparency has its challenges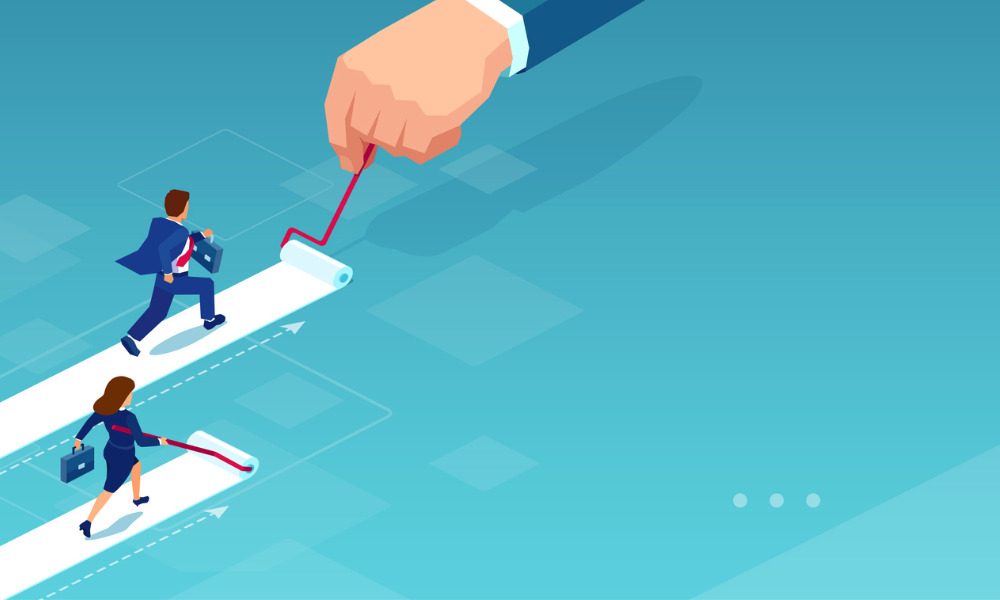 "How much did you earn in your last job?"
It's a question that's been asked of many job candidates over the years, but a recent study suggests salary histories — where employers ask about past compensation — could be a factor when it comes to pay gaps for women and minorities.
In looking at the effects of salary history bans (SHBs) in several U.S. states since 2016 — which forbid employers from asking about salary histories — researchers found the wages posted in job ads increased for people changing jobs by five to six per cent. More notably, women saw increases of eight per cent (men did not see significant increases) while Black people saw increases of 13 per cent.
The differences are not necessarily caused by individual discrimination, say the researchers: "For instance, they might reflect group differences in negotiating pro-pensity. But salary histories enable a form of institutional discrimination.
Even if employers do not individually discriminate, the use of salary histories appears to perpetuate the effects of past discrimination or other group inequities."
Bargaining advantage
A salary history gives employers a bargaining advantage, say the authors of Perpetuating Inequality: What Salary History Bans Reveal About Wages.
"Job applicants currently suffering from discrimination or other inequities might well be willing to accept a lower wage offer than other workers with comparable capabilities. Because employers who negotiate with job applicants over pay — as opposed to posting the wage — gain a bargaining advantage from salary history, this information may help perpetuate pre-existing inequities."
If an employer knows a potential candidate is currently earning X at their job, the employer also knows they'll probably be willing to accept X plus an increment of five or 10 per cent with the next job, says Jim Bessen, co-author and executive director of the Technology & Policy Research Initiative at Boston University School of Law.
"So, even though you may be worth a lot more to me as an employer at much more than X, I know I can get you at a lower wage if I have that information."
But SHBs benefit groups of individuals who might have experienced discrimination or other disadvantages, say the researchers, who also found that SHBs do not affect either the rate at which workers change jobs or the characteristics of those workers who switch, so they don't harm the quality of job matches.
And some states allow applicants to voluntarily reveal salary history, while others allow employers to ask for salary history once an offer has been made. Plus, the bans do not prevent employers from asking a candidate about their desired salary.
"If you want to find out if you're on the same page, that's one way to do it," says Bessen. "Of course, the other and the clearest way is to publish a 'Help Wanted' ad that says, 'The salary range is $35,000 to $40,000.'"
That shouldn't work against candidates, he says.
"If I'm working in a job and I really feel like I'm being underpaid, my desired salary isn't going to be what I'm currently making or anything like that — it's going to be something closer to what I feel I am worth to an employer."
Pros and cons to approach
But employers want to save money, so if they can hire people without paying them more than they need to, they're more inclined to do that, says Monty Verlint, a partner at the law firm Littler in Toronto.
"If they now have to pay more money to individual people, does it mean that they can't hire as many as they used to be able to hire? I don't know."
And when it comes to legislation around pay transparency, there are pros and cons to this approach, he says. For example, a lack of information about salary history may prolong negotiations around pay and contracts. "It might drag out the process because you can't really understand right away what somebody is looking for from a pay perspective."
Ontario has passed — but not set into play — new pay transparency legislation that would include SHBs, but it's not a perfect scenario, says Verlint. "Sometimes, there is some value to knowing what somebody's expectations are."
Under the federal Employment Equity Act, there will be a new amendment concerning pay transparency, including the collection and reporting of the salary ranges of employees and the degree of representation of persons who are members of designated groups in each range, he says.
But employers are concerned about having to publicize salary ranges since this is confidential information. "It might prevent some companies from hiring the best talent or trying to draw on some talent, especially if it's lower than other competitors — they may have some disadvantage there," says Verlint.
In addition, salaries and salary ranges have to be put into context as people may make false assumptions about a certain role. "There may be some variables involved... because you have to have full information to determine what's the value of the job," he says. "If people know what other people are making, there may be some context that's left out of it in the process, which could be problematic."