'The difference between healthy and unhealthy rivalry may come down to how far your company goes to promote better team building and communication'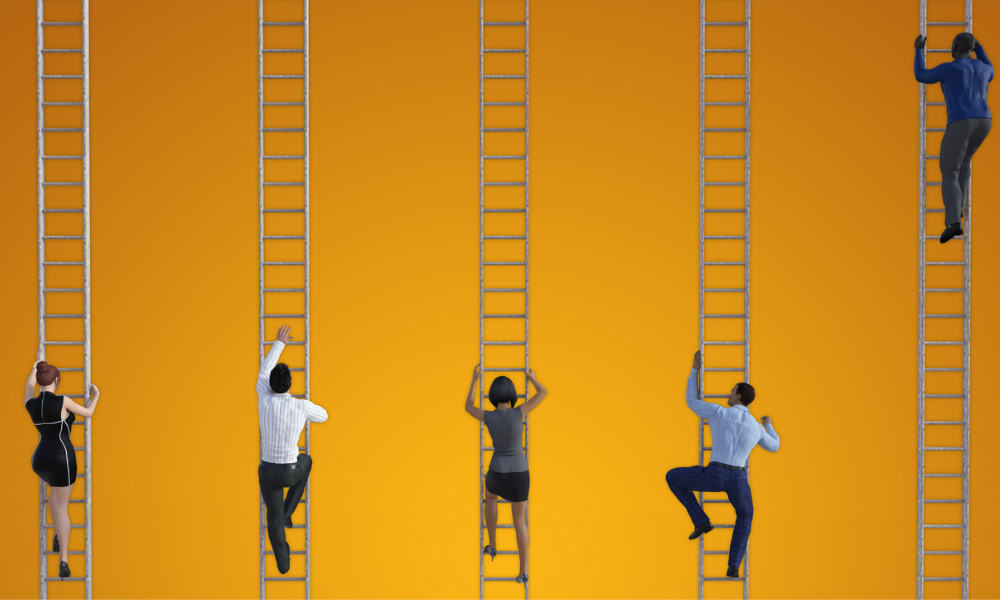 More than three-quarters (78.3 per) cent of U.S. workers say it's beneficial to have healthy competition at work, according to a survey.
More than eight in 10 (82.4 per cent) have had a competition with a co-worker, with 69.6 per cent describing it as healthy competition, one that is constructive and friendly, while 30.4 per cent said it was unhealthy, meaning toxic and motivated by self-interest.
Coworkers who are considered healthy competition are "positive rivals," while those who are considered unhealthy competition are "negative rivals," says ResumeLab, which did the survey.
Workers with a positive rival (63.1 per cent) are more likely to say they are more productive because of the competition than those with a negative rival (51.2 per cent), found the survey of 1,022 workers.
Employees with a positive rival are also more likely than those with negative rival to report that their company:
gives honest performance feedback (49 per cent versus 43.4 per cent)
set realistic goals (39.2 per cent versus 28.1 per cent)
promotes a positive atmosphere (38.9 per cent versus 24.2 per cent)
provides team bonding experiences (29.5 per cent versus 16.4 per cent)
has transparent communication with employees (28.2 per cent versus 19.5 per cent)
provides learning opportunities (43.3 per cent versus 41.4 per cent)
rewards top performers (41.8 per cent versus 39.5 per cent)
On average, those with a positive rival are twice as likely than those with a negative rival to get a promotion. Those in healthy competition also earn more annually (US$57,324) than those in an unhealthy competition (US$52,911). And those with no rival tend to earn less than either (US$44,516).
"Healthy workplace competition can motivate you to take on tasks that lead to promotions, raises and new opportunities. Not every rivalry is healthy, though, and negative competition around the office can leave you feeling worse about your job and the people you work with," says Maciej Duszyński, career expert at ResumeLab.
"The difference between a healthy rivalry and unhealthy competition may come down to your work environment and how far your company goes to promote better team building and communication."