But preferences differ among generations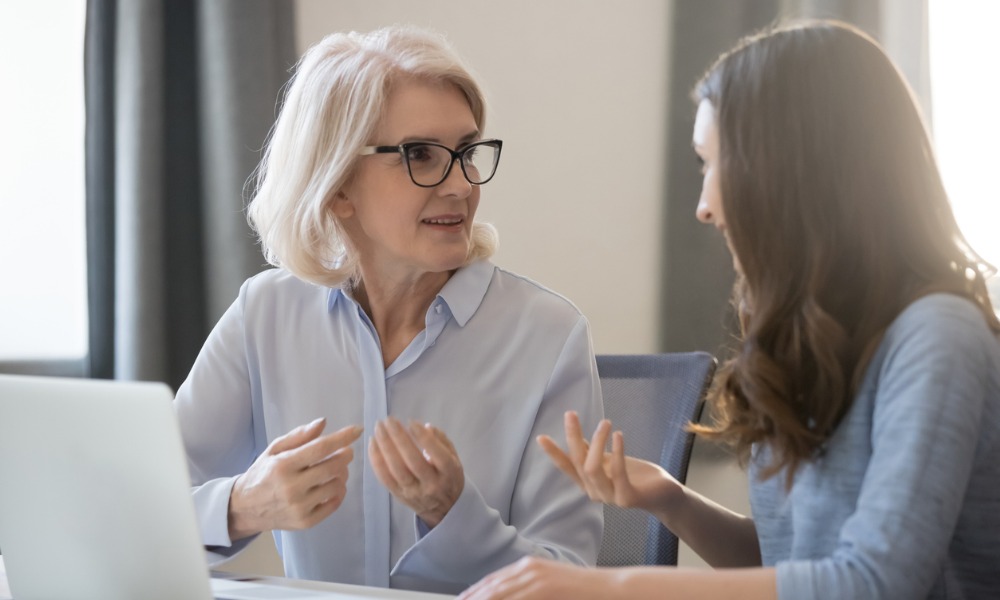 More than half (51 per cent) of employees would like to receive both positive and negative feedback from their managers as long as the feedback is constructive, according to a survey out of the U.S.
However, the preferences vary by generation: Nearly six in 10 (55 per cent) of gen Z workers say they want to receive only positive feedback while 40 per cent want to hear both positive and negative.
In contrast, for those workers with more than 20 years of experience, around 40 per cent are looking only for positive feedback while 60 per cent want both.
And workers aged 18 to 24 are the least likely to require as much positive feedback compared to other age groups, according to the survey of 1,016 Americans.
Workers aged 25 to 34, meanwhile, need positive feedback to feel secure at work because it's their first serious job, they've just started climbing their career ladder, they might have started a family, they need to pay back student debt and meet their mortgage deadlines, found Zety, an online resumé builder.
Management styles
Nearly eight in 10 (77 per cent) of the respondents believe that great managers should focus on employees' strengths, but only 65 per cent do so. Nearly four in 10 (35 per cent) of those with the least experience also say they would appreciate it if the manager focused on eliminating their weak points, compared to 10 per cent of those with more than 20 years of experience.
Half (50 per cent) expect their manager to be hands-on while 85 per cent enjoy the autonomy they get from their manager, and 75 per cent say their manager is mindful of their work-life balance. More than six in 10 (64 per cent) feel that a great manager should care about employees on a personal level.
More than 90 per cent agreed that a great manager should value their opinion even if it differed from the manager's own, while 77 per cent of respondents stated their managers appreciated their input. Overall, 70 per cent of the respondents admit they work with good managers and 90 per cent believed they are engaged employees. The full report is available here.
A separate survey from ResumeLab found one in five (22 per cent) employees in the United States feel that they are more qualified than their manager.