Those with both study permit and work permit have highest gains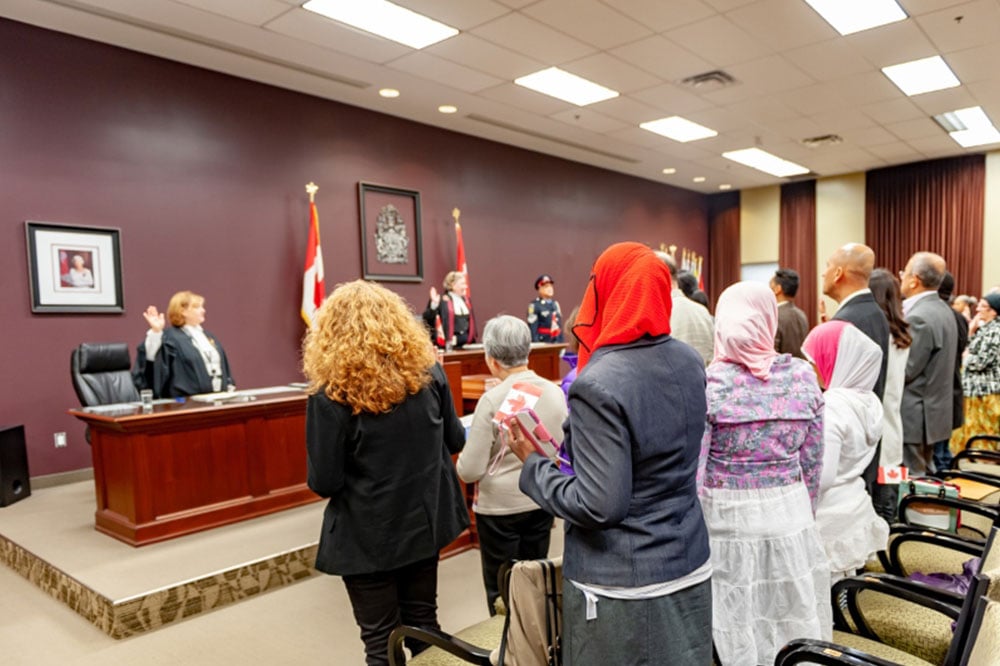 Immigrants admitted to Canada in 2016 reported a median entry wage of $25,900 in 2017, the highest recorded among immigrants admitted since 1981 based on a Longitudinal Immigration Database, says Statistics Canada (StatCan).
That's up 27 per cent from $20,400 in 2007. The Canadian population's median wage was $36,100 in 2017.
Immigrants who arrived in 2016 and had prior education and work permits were earning an average of $39,800 in 2017 while those who only had permits earned $38,100.
These wages are comparable with those of the entire Canadian population. For immigrants who had no experience prior to admission, or who had a study permit only, incomes were $19,900 and $12,500, respectively, says StatCan.
In 2017, immigrants admitted in 2007 who had held both a study permit and a work permit prior to admission had the highest median wage (up 81 per cent to $63,800), and their wage exceeded that of immigrants who held only a work permit (up 36 per cent to $48,100) and that of Canadians as a whole.
"When immigrants arrive in Canada, they face a number of challenges, such as getting their credentials recognized, being able to speak one of the official languages and acquiring Canadian work experience. However, the longer immigrants live in Canada, the more their income increases and, for some, their income reaches the level of the overall Canadian population," says the government.
Overall, immigrants' wages increase with the number of years since admission and, for some, their wages eventually reach that of the overall Canadian population ($36,100). For example, the median wage for immigrants admitted in 2007 increased from $20,400 in 2008 to $33,500 in 2017, an increase of 64 per cent.
"Wage catch-up factors include pre-admission work experience, which facilitates integration through increased knowledge of official languages and the development of professional networks in Canada, among other things," says StatCan.
In August, Quebec introduced a new integration program that will give immigrants personalized support from an immigration assistant officer.
However, a report earlier this year found that while Canadian newcomers' ability to find skills-commensurate employment is improving, troubles including underemployment, lower wages and weaker integration persist, according to a new report.