Will new rules help reduce employee absences for medical appointments?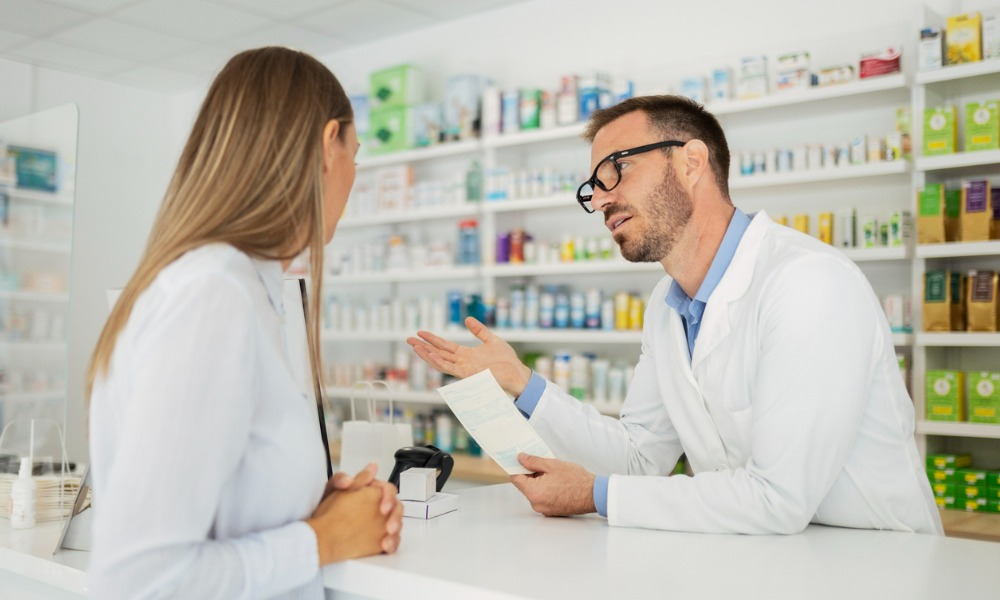 Employers in Ontario and the Yukon could see fewer employee absences, and improved employee health, with changes to health care in Ontario and the Yukon.
Both provinces are making it more convenient for people to connect to care by launching pharmacist prescribing for common medical ailments.
As of Jan. 1, 2023, people in Ontario and the Yukon will be able to stop in at pharmacies across the province to receive prescriptions for 13 ailments, including rashes, pink eye, insect bites and urinary tract infections with their health card. This service means a doctor's office visit is no longer required.
"Stopping by your local pharmacy for quick and easy access to treatment for some of your most common ailments increases your access to the care you need closer to home," said Sylvia Jones, deputy premier and minister of health in Ontario. "Expanding the ability of pharmacists to provide care is one more way we're putting people at the centre of our health care system, making it easier, faster and more convenient to access health care in their community."
This approach is already common practice in Saskatchewan, Alberta, Manitoba, Nova Scotia, New Brunswick, Prince Edward Island, and Newfoundland and Labrador.
The government of Yukon temporarily expanded pharmacists' scope of practice in May 2020 in response to the COVID-19 pandemic. Similar measures were reintroduced in February 2022. These measures are now permanent.
Patients will need to confirm with their individual pharmacist what services they provide, as well as what fees are not covered by insurance plans, as training and credentials for pharmacists can vary.
"The changes to the Pharmacist Regulations allow Yukon pharmacists to use more of their skills and training to help reduce the burden on the ER and physicians' offices. These changes mean that the services that Yukon pharmacists can now offer are among the most extensive in Canada," says Yukon Pharmacists Association president Joanne Gibson.
In Ontario, the new rules cover ailments that include:
hay fever (allergic rhinitis
oral thrush (candidal stomatitis)
pink eye (conjunctivitis; bacterial, allergic and viral)
dermatitis (atopic, eczema, allergic and contact)
menstrual cramps (dysmenorrhea)
acid reflux (gastroesophageal reflux disease (GERD))
hemorrhoids
cold sores (herpes labialis)
impetigo
insect bites and hives
tick bites (post-exposure prophylaxis to prevent Lyme disease)
sprains and strains (musculoskeletal)
urinary tract infections (UTIs).
Other provinces considering similar changes include British Columbia.