Are managers dealing with the same issues?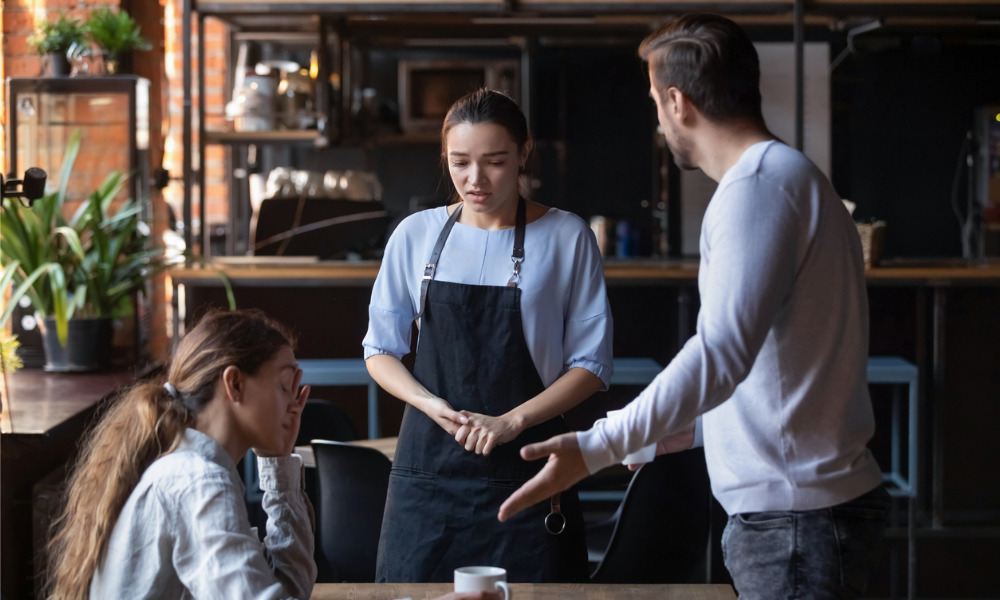 There is a lot of tension in the workplace these days.
Specifically, one in five (20 per cent) Canadians have experienced increased conflict or aggression when dealing with the public or clients, finds a study from LifeWorks, which was recently acquired by TELUS.
This experience is 40 per cent more likely to happen to women than to men, and 60 per cent more likely to happen to managers than non-managers.
"We are seeing heightened levels of workplace stress as tensions rise in the wake of newly enforced hybrid operating models," says Stephen Liptrap, president and CEO of LifeWorks. "Other outside contributing stressors, such as inflation, are also impacting people in their daily lives. It's critical for employers to take note of how these feelings are materializing among employees."
This comes as empathy in the workplace seems to be dropping, with 69 per cent of employees saying their organizations are empathetic, down from 72 per cent last year, according to a separate survey.
While 44 per cent of respondents say their organization provides training, coaching or support to deal with conflict or aggression, another 34 per cent of individuals say their organization does not provide these things while 21 per cent are unsure, finds LifeWorks' survey of 3,000 Canadians conducted in May.
"Although conflict may be a natural response to stress, it is detrimental to business and employee wellbeing. To mitigate risk and ensure employees feel safe and supported, providing ongoing training and tailored resources is key," says Liptrap.
Numerous workers in the U.S. have had mental health troubles in the past year, and 28 per cent have quit their job because of it, according to a report from JobSage.
After a long period of strain, people are also more sensitive to stress, says Paula Allen, global leader and senior vice president for research and total wellbeing at LifeWorks. But there are things employers can do, she says.
"Organizations can help by acknowledging employee stress, fostering communication, a sense of connection and belonging, providing conflict management training, and promoting individual counselling and support."