Coalition calling for improved working conditions plans strikes, rallies on Nov. 26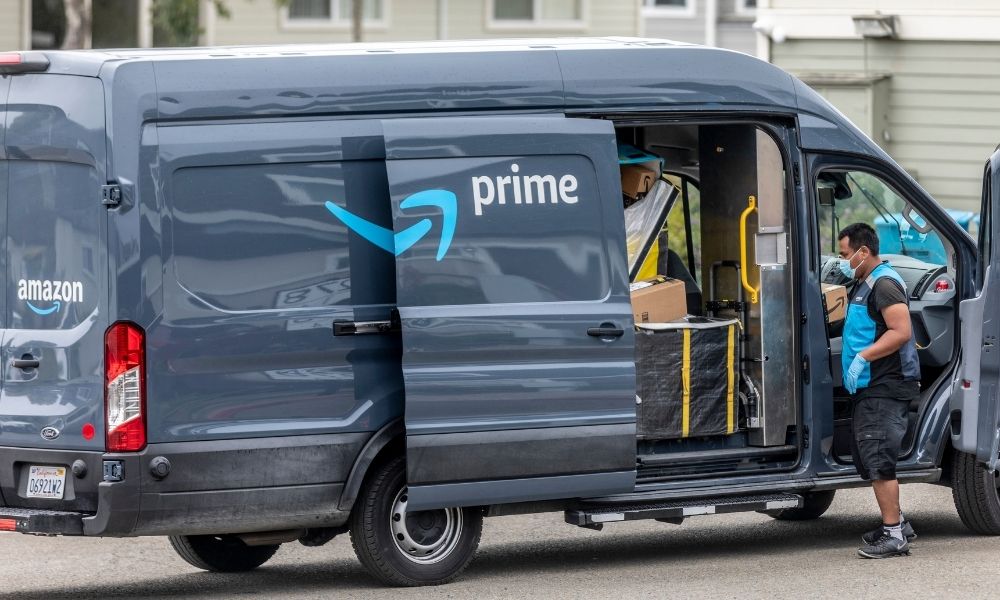 A coalition of workers, activists and citizens from different parts of the world is calling on e-commerce giant Amazon to improve working conditions for workers.
Rallies and strikes are being planned worldwide to protest the company's work practices — and they're planned for Black Friday, Nov. 26, when many North American retailers offer discounted prices ahead of the holiday season.
Looking to "Make Amazon Pay," the coalition is encouraging people to demand that the retailer pay fair wages, pay its due of taxes and do better to protect the environment.
"During the COVID-19 pandemic, Amazon became a trillion-dollar corporation, with [founder Jeff] Bezos becoming the first person in history to amass $200 billion in personal wealth. Meanwhile, Amazon warehouse workers risked their lives as essential workers, and only briefly received an increase in pay," says the coalition says on the Make Amazon Pay website.
The 49-member group includes the Canadian Centre for Policy Alternatives, Greenpeace and the International Transport Workers' Federation, among others.
In early 2020, some Amazon workers in Canada spoke about their safety concerns while working for the American multinational technology company, with a prime focus on how the need for speed is creating risks for drivers delivering goods.
Now, the coalition is calling on the employer to improve the workplace by raising workers' pay in all Amazon warehouses, negotiating adequate break time and suspending the harsh productivity and surveillance regime.
They also want the company to extend paid sick leave to all its workers; allow workers in sites without workplaces representation to independently elect health and safety commissions; and disclose the corporation's protocol for tracking and reporting COVID-19 cases.
In April last year, Ontario said it was investigating possible labour law violations at an Amazon warehouse in Brampton, Ont. that was ordered to shut down because of a COVID-19 outbreak.
Security and universal rights
The coalition also wants Amazon to:
end all forms of casual employment and bogus self-employment or contractor status
establish decent, transparent procedures through which workers can voice concerns and criticisms without fear of punishment
reinstate all workers fired for speaking up about issues concerning the health and safety of Amazon workers and customers
respect workers' right to organize, and unions' rights to promote workers' interests
give unions access to Amazon worksites to inform workers on the benefits of unionization
ensure workers' rights throughout Amazon's supply chains globally
welcome worker representatives elected by their colleagues in different management levels, and by increasing options for workers to receive not only shares in the corporation, but also voting rights
Tens of thousands of workers have been getting injured at Amazon facilities for years, and the numbers grew from 2017 to 2020, according to a report from the Strategic Organizing Center (SOC).
Amazon was also under fire this past summer when it was reported the company was using email or app notifications to dismiss staff.