But 21 per cent admit it will harm productivity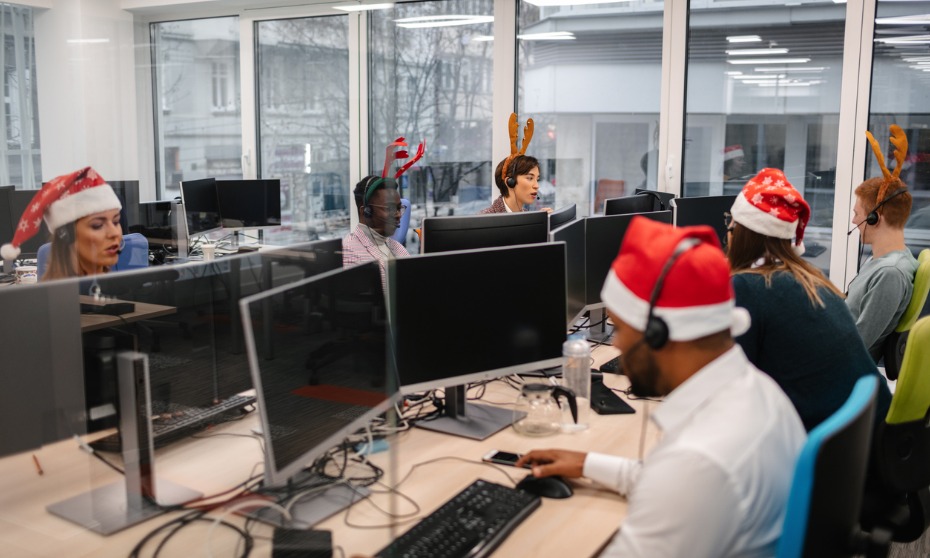 More than one-third (38 per cent) of Canadian workers will use time at work to buy gifts online for their loved ones, according to a Robert Half Technology survey.
For those professionals between 18 and 34, almost half (47 per cent) will partake in "workshopping" while 38 per cent of those 35 to 54 plan to do so. A mere 17 per cent of workers 55 and older will be spending their time shopping while at work.
Some "workshoppers" plan to be quite busy this holiday season as 38 per cent say they are hoping to average more than an hour every week to do their online buying, while another 44 per cent say they will limit their action to less than one hour per week.
Cyber Monday came in as the favourite day to knock off their holiday lists for 22 per cent but almost twice as many (39 per cent) say they don't discriminate and will do their purchasing any day of the week. Amazon Prime day was favoured by only 16 per cent, according to the survey.
"Tech leaders should anticipate an increase in online shopping this time of year and make a proactive effort to refresh and communicate IT security policies with their teams," says Deborah Bottineau, district director at Robert Half Technology.
"Ensuring employees limit their browsing time and understand safe online practices can mitigate potential risks to the organization and help staff stay productive both at and outside of work."
But of those who plan to "workshop" while in the office, 21 per cent admitted that doing so will have a negative effect on their productivity, found the survey of more than 500 office employees and more than 270 IT decision-makers.
"Online shopping during the workday can be a helpful way to manage to-do lists and alleviate some of the pressures of the season," says Bottineau. "Between planning for the holidays, fitting in social obligations and wrapping up major projects, year-end can be a stressful time for workers."