'Employers should provide frequent updates regarding the steps an organization is taking to protect employee health and safety'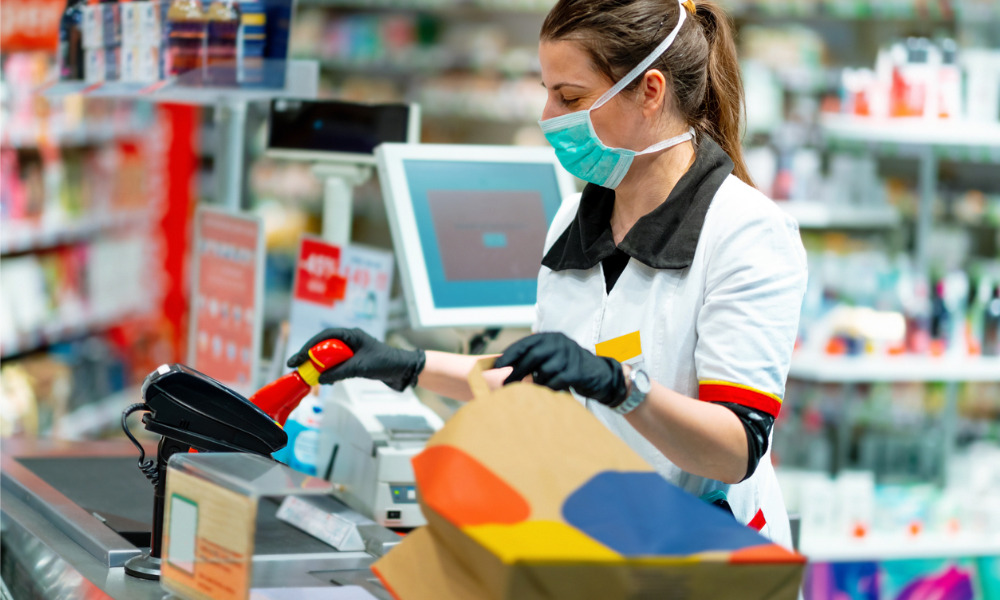 Nearly nine in 10 (86 per cent) of Canadians feel safe at work during the COVID-19 pandemic, according to a survey by ADP Canada.
However, the number is lower for front-line workers (75 per cent) than remote workers (97 per cent), with men (79 per cent) feeling somewhat more secure than women (70 per cent).
By age, workers aged 35 to 54 (70 per cent) feel the least safe, followed by those 18 to 34 (75 per cent) and 55 or older (82 per cent).
Most employers are taking measures to protect employees, such as allowing them to work from home (61 per cent), encouraging physical distancing (58 per cent) and increasing the sanitization and cleaning of workspaces (56 per cent).
Eight in 10 (80 per cent) working Canadians believe their workplace has taken all necessary precautions to protect them from COVID-19, found the survey of 787 working Canadians between April 3 and 5, 2020.
"During these uncertain times, it's encouraging that organizations are taking measures to protect their employees, and that most employees are feeling safe, whether they are going into work or working remotely," says Heather Haslam, vice-president of marketing at ADP Canada.
Pressured to work
Nationally, 29 per cent of workers feel pressured to go into work, including 41 per cent of front-line workers, found ADP.