'Wise employers and HR leaders will be more transparent than ever with their teams'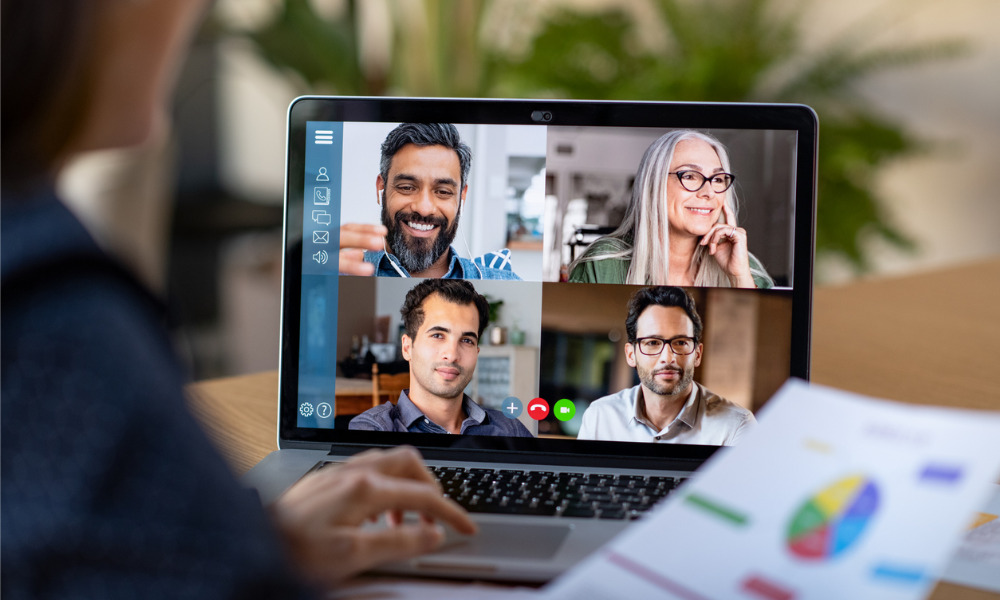 While Canadians may be socially distanced from their employers and coworkers due to the COVID-19 pandemic, a new survey shows that the shared crisis experience is bringing them closer together.
Forty-nine per cent of people said that had an improved relationship with their employer, with 29 per cent reporting a decline, found the survey of 1,590 people released by Argyle Public Relationships, conducted between March 27 and 30.
"Most Canadian employers are doing pretty well at keeping their employees satisfied, maintaining their employees' trust, conveying a positive employer brand, and showing they care about their employees and their community," says Daniel Tisch, Argyle CEO in Toronto. "That's helping them weather the storm at a time when people are a little fragile, anxious, uncertain about what's next. They're treating their employers with some empathy, and vice versa and that's a very encouraging and healthy thing."
As well, 52 per cent of respondents cited improved relationships with coworkers, compared with 25 per cent who saw declines, found the survey.
Employee input appreciated
The one big weak spot for employers? Only 39 per cent of respondents believe they can influence their employer's decisions or direction, according to Tisch.
"It's not surprising because, generally speaking, when you ask that question, that's always the one where companies score weakest. That's actually one where it's probably the easiest thing to change because it's just about communicating transparently, asking questions, involving employees in coming up with innovative ideas to fix problems, listening to their advice and then showing them where you where you have listened and the changes you've made as a result," he says.
"Smart employers will take that as a call to action and see if they can move that number because I think the employers that do will really strengthen their employer brands."
Canadians also give their employers high marks in other areas:
72 per cent are satisfied with their employer (31 per cent strongly).
69 per cent say that their employer "takes care of people who work here" (31 per cent strongly agree).
68 per cent trust their employer (30 per cent strongly).
65 per cent say that their employer is "concerned about people like me" (30 per cent strongly agree).
63 per cent agree that their employer is "committed to meeting my expectations" (25 per cent strongly agree).
Communications key
For HR departments, clear-cut communications is key to maintaining and strengthening these employer-employee relationships, says Tisch.
"Employers and human resource professionals, they obviously can't control the macro level economic or social or public health challenge, but they can act at the micro level and really focus on their relationships with their employees," he says.
"Wise employers and HR leaders will be more transparent than ever with their teams. They'll be very frank about the challenges that they're facing and they'll engage employees consistently and creatively on how to address these challenges."
This way of doing business will also help employers post-crisis, says Tisch.
"That's a very important consideration because we have a lot of people clinging to fragile employment but we also have a lot of laid-off workers, who employers will need to come back to work and so looking after their relationships and building trust with both of those communities will be very important."