Top challenges include employee health, business continuity and remote work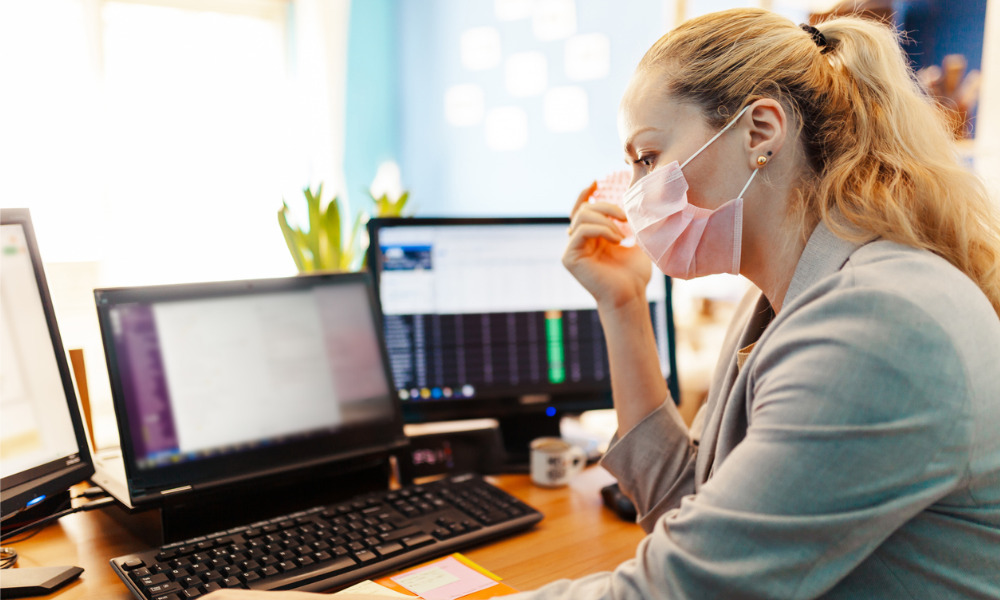 Human resources has been at the forefront when it comes to contending with the pandemic and its impact on the workplace.
Given these new challenges, it's maybe not surprising that 43 per cent of HR professionals feel the role of HR has changed because of COVID-19, according to a survey from ADP Canada and Maru/Blu.
The top challenges are:
protecting the health and wellness of employees (71 per cent)
ensuring business continuity (65 per cent)
supporting the transition to remote work (58 per cent)
rapid policy changes (53 per cent)
supporting employees' mental health (53 per cent)
Remote work is a particular hurdle, say HR professionals, as two-thirds (66 per cent) say they are challenged to ensure staff have functioning technology at home, 61 per cent are pressured to ensure staff are appropriately engaged remotely and 58 per cent are hoping to manage productivity and performance at home.
Nearly half of Canadian workers are keen to work from home regularly, finds a separate survey by ADP.
Appreciating HR
While more than half of Canadian workers and professionals recognize the role of their HR team has become more difficult during the COVID-19 pandemic, there remains a lack of understanding of the complexity and importance of HR's role, finds the ADP/Maru/Blu survey of 1,538 Canadian employees.
Although most Canadians believe the primary functions of HR include recruitment and hiring, payroll and benefits and planning for long-term staffing, less than half recognize that responsibilities such as conducting performance evaluations and creating workplace policies, training new and current employees, providing recognition for performance or scheduling fall under HR's authority.
And many Canadians don't look forward to a call from HR: 15 per cent think they will be told about changes in the workplace; nine per cent think they will be asked to fill out forms; eight per cent think they are in trouble; and six per cent think they will be asked to do something new or above their role. Only one per cent believe they will receive recognition for good work.
"HR's role has become increasingly challenging over the last several months, yet a lack of understanding and awareness of the important role of HR persists in Canada. The role of HR professionals is so much more than just recruitment and payroll – HR is critical to building a positive workplace culture, maintaining employee engagement, and to the success of every organization," says Heather Haslam, vice president of marketing at ADP Canada.
"The role of HR professionals is multifaceted and demands thoughtful, hardworking and perceptive people who can solve both short- and long-term challenges through strategic solutions."
In an editorial for the Canadian HR Reporter last month, Marie-Hélène Budworth noted that HR has an important role to play in dismantling racism.