Nearly half of Canadians keen to work from home 3 times a week: Survey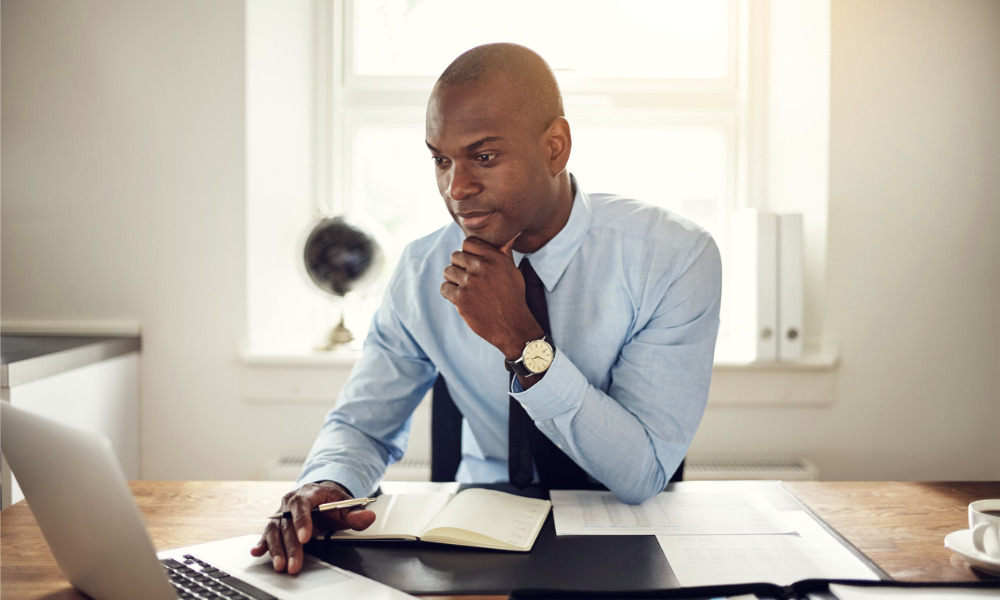 Nearly half (45 per cent) of working Canadians say they would prefer to work remotely at least three times a week while more than a quarter say they would prefer flexible hours, according to an ADP Canada survey.
"It's clear that employees want to choose how and when they work. Employers that embrace flexibility within their culture may improve employee engagement, retention and performance," says Heather Haslam, vice president of marketing at ADP Canada. "However, flexible work requires the appropriate tools to support collaboration, productivity, workplace culture and engagement in a remote environment."
The younger generation of workers appear particularly drawn to remote work: Six in 10 (61 per cent) of those aged 18 to 34 say they prefer to work remotely at least three days a week, compared to 43 per cent for workers aged 35 and up.
Among workers aged 18 to 34, 44 per cent believe their employer will offer more flexible work options in the next five years, finds ADP. Only a quarter of workers over 35 believe their employer will do the same.
"This pandemic accelerated existing trends toward more flexible work arrangements that include at least some #remotework. Even for companies that prefer a traditional office set-up, the flexibility of a remote option will continue to be important," says Patrick Vogt, CEO of the National Research Center for College and University Admissions, in a tweet.