'There's a real disconnect between the way companies are using technology to stay connected but failing to connect on culture and values'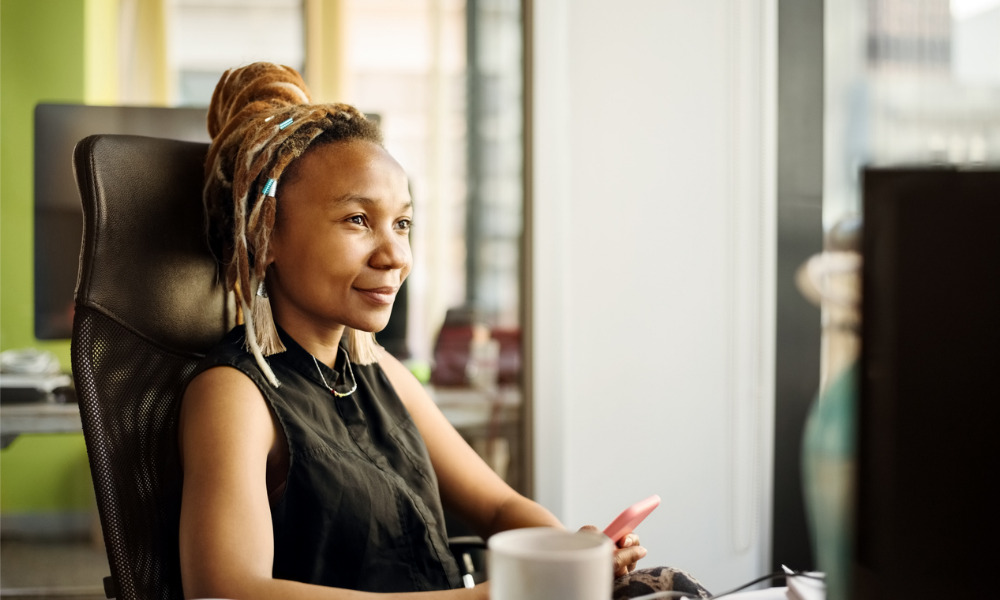 The COVID-19 pandemic has changed life as we know it, and 82 per cent of employers believe it has forced a change in leadership style, according to a report from Randstad.
More than one in three (34 per cent) of business leaders say they are now more flexible, and 28 per cent say they're taking additional time to check in with employees one-on-one. Nearly 20 per cent also claim they've become more open and vulnerable about their own experiences and challenges.
"In the past year, successful leaders have led with empathy. They've recognized and acknowledged their employees' challenges, as well as their own, and in sharing their own experiences, they have been able to build deeper levels of trust and respect," says Carolyn Levy, president of Randstad Technologies and chief diversity officer of Randstad Canada.
"The pandemic has shown us strong leadership can include vulnerability."
Two in 10 (20 per cent) of workers and 32 per cent of managers believe that their organization will implement flexible hours post-pandemic. And 60 per cent expect more changes, in addition to greater support from managers, and flexibility with respect to where and when they work.
More than four in five (81 per cent) expressed concern that their bosses aren't prepared or equipped to manage hybrid workplace models, according to a separate report from KPMG in Canada.
Culture and connection
Some employers complemented this understanding by improving processes (25 per cent) and gaining a stronger awareness of the tools their team need to do their jobs well (20 per cent).
However, employers seem to be overlooking the importance of culture. More than six in 10 (61 per cent) of employees say the transition to remote work has significantly changed their company's culture, and 47 per cent report it has become harder to connect with their organization's corporate values, according to Randstad's report based on three surveys conducted between April 30 and May 4, 2021; Oct. 15 and Nov. 2; and an October 2020 report from the Conference Board of Canada.
"There's a real disconnect between the way companies are using technology to stay connected but failing to connect on culture and values," says Levy.
"Culture is not about where people work, but how they work together and what they are working toward. To thrive amid these new ways of working, organizations need to invest in workplace culture and ensure remote workers are as integrated and included as hybrid and in-office workers, while finding ways to create social engagement across the three work modes."
With offices starting to open, creating a holistic hybrid work model will be crucial to boost employee morale, according to one expert.
"Culture doesn't come down to physical proximity or dynamic activities; it's more about developing an attitude of care. In growing my business to over 300 employees, the strongest predictor of solid company culture has been in how we've treated one another," says Aytekin Tank, founder and CEO of JotForm, an online form builder.
"A few things to always be asking ourselves as leaders: Are we humanizing our emails and looking for small ways of personally connecting with our employees each day? Are we creating a community versus a business focused solely on metrics and productivity? But equally as important to being mindful of how we communicate, are we following those questions up with our actions?"