Wages, loneliness, disengagement plague white-collar workers – and managers pay the price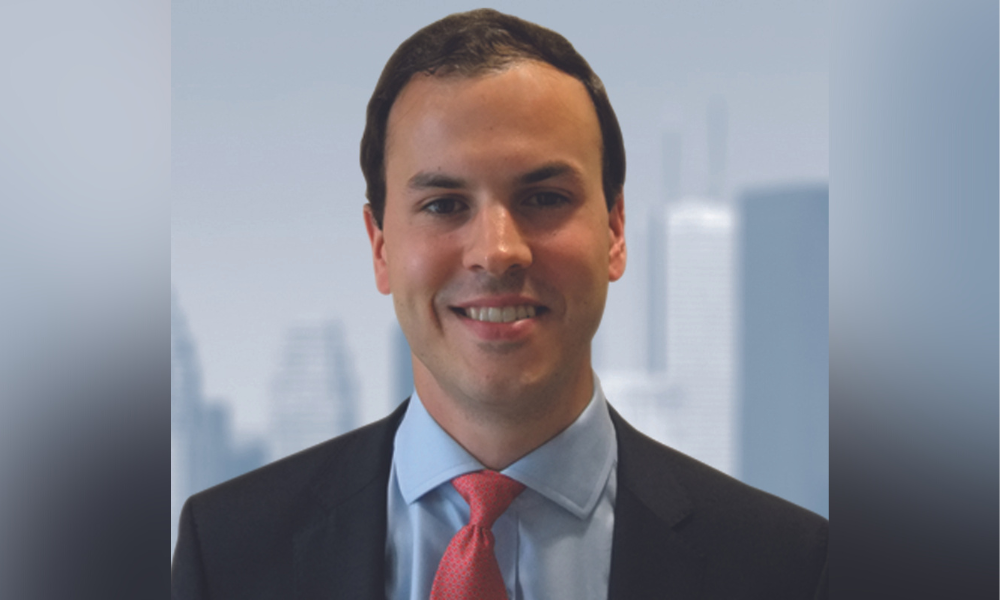 Close to half (45 per cent) of young professional workers surveyed in Toronto say they are doing the "bare minimum" of work for their employers, found a new survey by done by recruiter Robert Walters.
These results should be a wake-up call for employers, as the number-one reason for this poor showing is a low salary, which is buckling under ever-increasing pressures due to rising costs of living.
"A lot of employees, especially those under 30, who are the least experienced in the workforce, i.e. on the lower pay side, they're less likely to get those larger wage increases so they feel a lot feel worse off, and feel underpaid," says Martin Fox, managing director for Canada at recruitment firm Robert Walters in Toronto.
"As a result, this whole 'quiet-quitting' theme has come up around people who feel that doing the bare minimum — sticking to the parameters of the job description — is a way of getting by but they don't feel motivated to do more than that."
The survey heard from 3,000 white-collar workers in Toronto.
'Growing frustrations'
Unlike during the most recent global recession, in 2008, workers today are not "thankful and grateful to have their job," says Fox, as the situation is different today with the labour shortage.
"The employment market is sky high, candidate availability is still at record lows; people are aware of this and that is also a contributing factor to the growing frustrations, when their needs are not being met by employers."
Read more: Workers looking for big pay bump if forced back to the office full time
Some employers are giving pay raises, to the tune of 3.8 per cent, says Fox, but "it's not keeping up with the rate of inflation."
"Many employers and employers are divided on how much to increase wages and when we're staring at a potential recession coming up, it's a tough situation for employers to be in," he says.
Managers pay the price
With employees showing a lack of motivation, it is their bosses who end up paying the price, according to Fox.
"Almost half or 42 per cent felt as though they had to pick up the slack of workers who are disengaging so there's a disconnect there between employer and employee, which is becoming clear post-pandemic, which is a little bit alarming," he says.
"Quiet quitting creates a real imbalance in the team where engaged employees will find that they are having to pick up the slack or deal with the lack of output from their disengaged colleagues. This in turn will either burn out or frustrate those who are going above and beyond to deliver a high output."
Besides having to do more work because of employee apathy, almost half, 47 per cent, of managers state that they find it difficult to monitor and quantify the output of the remote workers, and this was even made tougher — according to 25 per cent — when it came to employees choosing their own hours and days of work," says Fox.
However, unless managers get to the bottom of why their motivation has dropped, "then quiet quitting could well become a silent movement that has a damaging effect on businesses productivity and profitability," he says.
Isolated workforce
And with the rise of remote work, loneliness is a growing concern.
"Twenty-three per cent of the white-collar workers in Toronto have stated that long-term home working has negatively impacted their wellbeing so that isolation from their coworkers and from managers has led to a reduction in knowledge of what is going on within the business," says Fox.
"There's just lack of that small talk, 'watercooler conversations,' rapport building all that stuff; lower participation and social activities, and just all-around barriers to collaboration has contributed to that disconnection."
Read more: Canadians aged 18 to 34 more likely to complain of long hours, overwork
All of these concerns are being noticed by employers, according to Fox, as many are talking about it in "hushed conversations."
"Employers are afraid to rock the boat and raise issues with their staff for fear of losing them and a lot of businesses are in a weak position because no matter what your business is, and what kind of culture you built previous to the pandemic, you're going to be always compared with those newer, more innovative startup-type tech businesses: there's a fear for employers that they're appearing too traditional, and too rigid."
How to reach lost employees
So, what can be done to re-engage those lost workers when raising wages is not possible? It comes down to showing them a true sense of being appreciated, says Fox.
"For example, offering clear routes of progression to younger workers, clear goals to go after [and] knowing if they achieve those goals, that they can be promoted and progress and thus make more money. Training programs, and even little things like allowing them to be mentors or allowing them to have a mentor."
In addition, don't forget about using social media, such as LinkedIn, to show appreciation for employees and that the organization cares about their future.
"[It's about] showing that there's an investment in the future of the careers of the younger generation, even though they're still feeling that way because of the pay disparity," he says.