80 per cent of Canadian employees say they'd look for a new position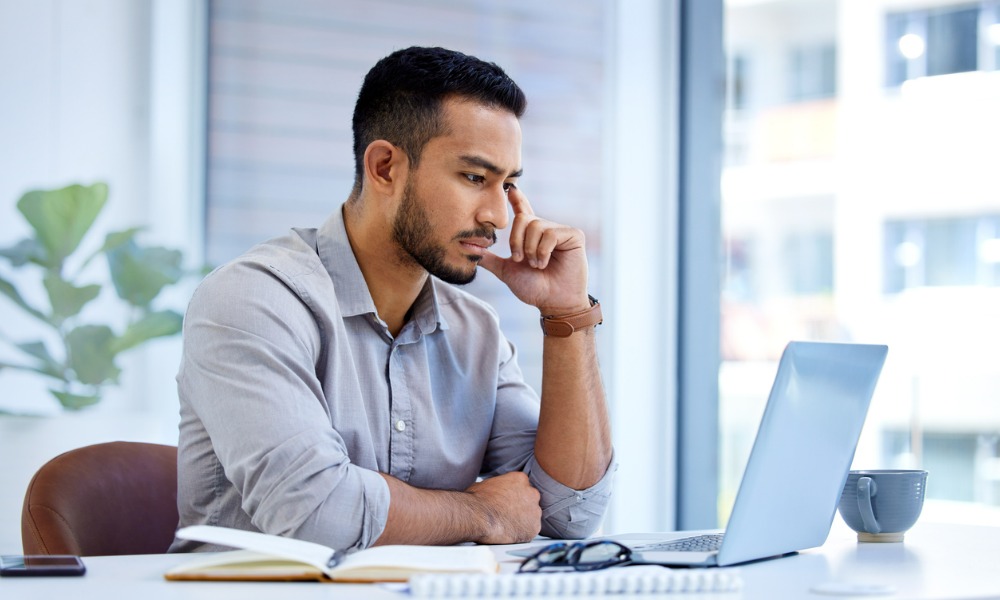 In Canada, 80 per cent of remote workers say they would rather look for a new job if required to go back to the office full-time.
Cost is one of the biggest reasons: On average, Canadians spend $26 per day and $6,760 per year to go to the office full-time, according to a survey released by Hardbacon, a financial planning firm.
This breaks down to $28 for men and $24 for women.
Read more: How many workers are refusing to go back to the office?
Employers may also have to dish out more cash if they want their workers to return to the workplace full-time: Workers would agree to this in exchange for a 26.93-per-cent increase in salary, finds the survey of over 300 Canadian adults, conducted in September.
Men would want a bigger salary increase than women to return to work, at 28.97 per cent compared to 25.42 per cent for women.
"The result is a warning to employers: think twice about forcing employees to return to the office full-time," says Stefani Balinsky, editor-in-chief at Hardbacon. "The return is expensive to you and to your employees."
Proximity bias
However, employees may want to reconsider their stance. That's because a survey out of the U.K. found that 94 per cent of business leaders take more notice of their employees' work contributions when they are in the office versus when they work from home.
This contrasts with employees, as 45 per cent feel the same.
More than half of executives (52 per cent) and employees (55 per cent) choose productivity over building relationships with coworkers as the most important result they get when working in an office, according to the Envoy survey of 1,000 office workers and 250 executives working in a physical office at least one day per week, in August.
Read more: Leaders concerned about inequity of hybrid model
But employers may be missing the mark when it comes to the worker experience.
While three in four (74 per cent) executives feel it's easier to leave work behind when working in the office compared to working from home, only 42 per cent of employees can claim the same. More than one in five (22 per cent) employees even say it's more difficult to sign off, finds Envoy.
"Despite what leaders may believe about being able to 'turn work off' after leaving the office, employees find it difficult to maintain a healthy work-life balance when working from the office," according to Envoy.
There's also a disconnect when it comes to workplace deal breakers, finds the survey. Employees cite long commutes (52 per cent), no flexibility in work hours (34 per cent) and slow or outdated technology (32 per cent).
However, employers feel the disregard of COVID-19 safety precautions (42 per cent), no flexibility in work hours (36 per cent) and lack of opportunities to socialize (33 per cent) are their workers' biggest concerns.