'At the beginning, they were a little apprehensive, but once they saw the policies were working, all the trades and the workers have all bought in'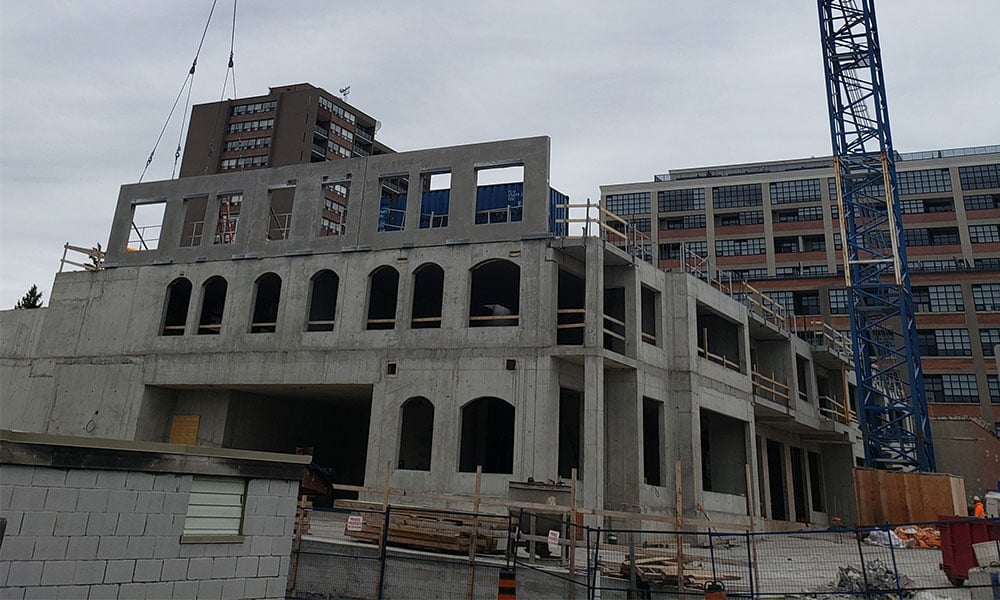 While many employers sent entire workforces home to continue operations during the pandemic, one residential construction employer in Ontario has dealt with the coronavirus outbreak a bit differently.
Waterloo, Ont.-based Stonerise Construction was considered an essential service because it had already started construction on two residential projects (both apartment buildings) before April 4. Construction has continued (after a brief shutdown) but the company has made multiple changes to its operations during the COVID-19 outbreak.
"It's the new normal to try to navigate through this," says Wade Gayowsky, executive vice-president at Stonerise Construction. "Construction already [has] so much regulation on safety so this is just adding some more on to that."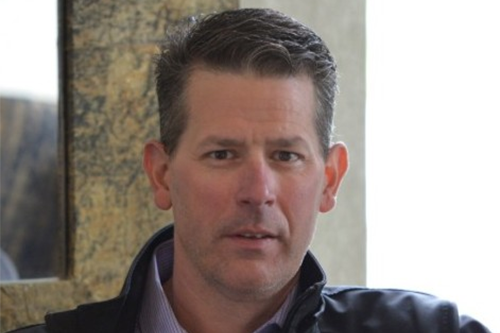 Wade Gayowksy
For one, every morning before work, the foreman gives each of the workers a typical COVID screening questionnaire, and every worker signs off and then that gets handed in digitally.
And when all the tools are signed out, and then returned, they're all wiped down for the next worker, he says.
"We issued hand-sanitizing stations throughout the project. Masks are available if one of the tasks cannot have social distancing, such as a large concrete pour, and they're all required to wear masks," says Gayowsky. "I've hired a cleaning company to come in and sanitize the washrooms and high-touch areas like handrails, doorknobs, several times a day."
As well, Stonerise has mandated stairwells at the work sites as one-way only, he says, and it has implemented changes to when tradespersons are working.
"We've also scheduled the work accordingly so that we don't have multiple trades on the same floors. The electrician could be working on a second floor but a drywaller was working on a higher floor so they're not on the same floor."
Office employees
The company has about 120 trade workers on both sites at any given time and also employs 15 office workers. Most office employees are working from home, however, Gayowsky has remained at the office to provide any needed support.
"They're all working from home and they just come in if they have big files to scan or print… and then they go back and work from their home office again."
Even lunchtime has been changed so Stonerise employees and contractors "eat lunch in their own vehicles or outside with social distancing and they do not congregate in their lunchrooms," he says.
At first, it was hard to adjust, says Gayowsky, but most employees have managed OK as the lockdown continues.
"At the beginning, they were a little apprehensive, but once they saw the policies were working, all the trades and the workers have all bought in. Everyone seems to be working very well together and following the rules. [And] one of the stipulations we lay out in our policies is if they don't follow the rules, they'll be removed from site and they will not be allowed to return."
For the office workers, the company is planning for a full return to work, says Gayowsky.
"We are in the process of writing a return-to-work policy for all the office workers whenever we can start running an office again, trying to come up with different ideas and making sure we have all our PPE and things ready for everyone."
Meanwhile, about one third of businesses have now reopened, according to the Canadian Federation of Independent Businesses (CFIB), while a slim majority of Canadians feel the schedules laid out by their provincial governments are "just right."