Survey finds mixed feelings about testing for COVID-19 or antibodies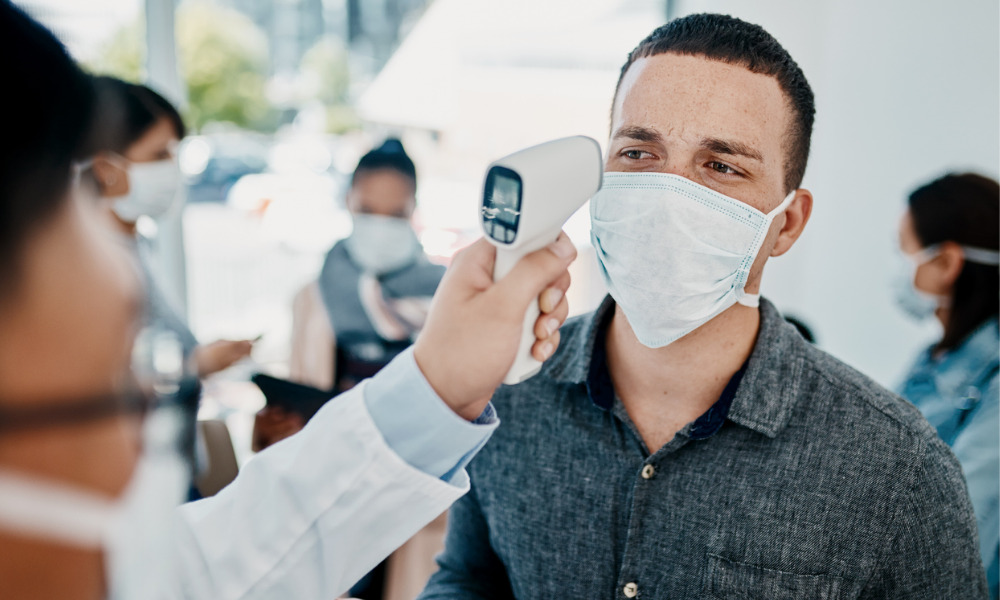 More than six in 10 (62 per cent) of workers in the U.S. believe that their company's management will favour people who return to work earlier than others, according to a survey released by enterprise screening company JDP.
Almost two-thirds (63 per cent) say that they will have issues about being tested by their employer for COVID-19 or antibodies, while 37 per cent will not, found the survey of 2,038 Americans between June 12 and 16, 2020.
If their employer did decide to test, 31 per cent of workers would want their coworkers to be tested weekly while 20 per cent would want it to be daily followed by every few days (19 per cent), every few weeks (14 per cent) and monthly and every few months (both eight per cent).
In April, a Leger study found that many Canadian workers will be comfortable getting back to the office when there are no new cases for at least two weeks (29 per cent), when there are only sporadic cases being discovered and there are no pressures on the health-care system (25 per cent) or when there is a COVID-19 vaccine (21 per cent).
Still, questions remain. For example, what do employers do when a worker refuses to go back to their workplace? Canadian HR Reporter spoke with James Kondopulos, partner at Roper Greyell in Vancouver, for answers.
Safety measures
Eighty-six per cent of respondents to the JDP survey say they would support a staggered four-day workweek and many employees believe that the following measures will be necessary when it comes to bringing workers back in the office:
Do not allow handshakes, hugs or fistbumps (55 per cent).
Limit people allowed in meeting rooms, bathrooms, hallways, etc. (54 per cent).
Keep all furniture and workstations six feet apart (47 per cent).
Ban elevator use or limit it to two people at a time (47 per cent).
Implement daily in-person screenings upon workers' arrival (43 per cent).
Implement staggered shifts or have people working on different days (42 per cent).
Stagger work time starts or have people arrive at different times (39 per cent).
Install transparent shields and barriers to separate people (36 per cent).
Have workers answer health questions on an app each morning (31 per cent).
Have people wear masks at all times, including their workstation (36 per cent).
Make workers wear dobbles that vibrate when they get too close to a coworker (18 per cent).
Have sensors to track workers' movements to see who they've been in contact with (17 per cent).
And while 69 per cent of employees believe their coworkers will respect their boundaries pertaining to COVID-19, 31 per cent disagree.