Canadians somewhat divided on best approach: Survey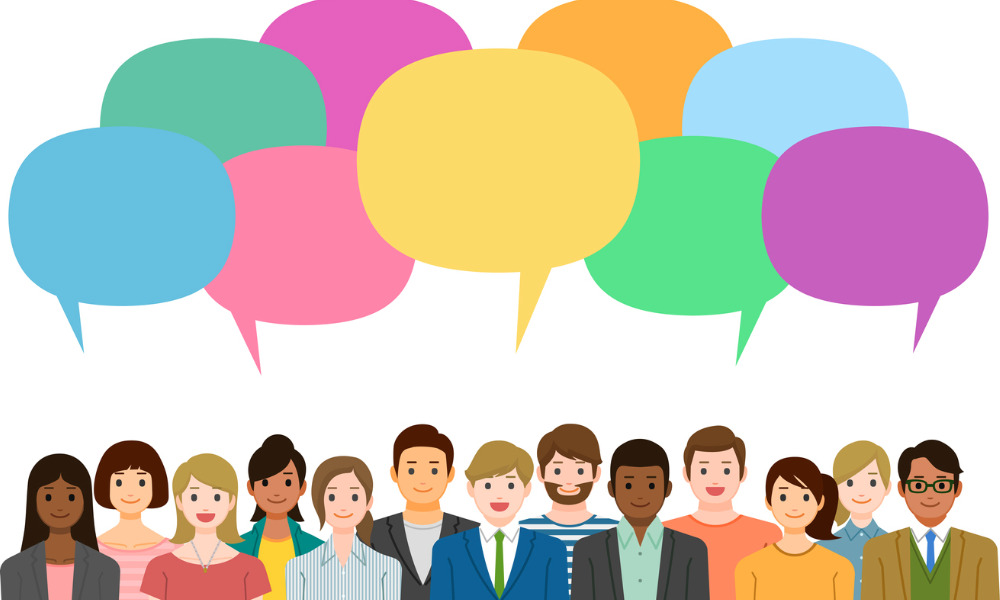 Should people talk politics at work?
In typical Canadian style, two-thirds (66 per cent) of workers cay it may be OK, but it depends on the circumstances.
However, 19 per cent of respondents say it is not appropriate while 15 per cent say it is appropriate, found a Robert Half survey.
"While it can be tempting to engage in political discussions in the workplace, it is important for professionals to be respectful of opinions and perspectives that differ from their own," says David King, senior district president of Robert Half in Canada.
Last year, Google's clampdown on "disruptive" conversations and the federal election put the issue in spotlight, so employers should think about how they can reinforce what's appropriate, said one legal expert in talking to Canadian HR Reporter.
Canadians are looking for business leaders to take a stance on the issues of equality and racism while the global pandemic rages on and protests against violence against black people around the world continue, according to Angela Carmichael, president at FleishmanHillard HighRoad (FHR) in Toronto.
Navigating political talk
One in five (21 per cent) men say talking politics is appropriate, compared with one in 10 (nine per cent) women, found the Robert Half survey of 500 adult workers.
Also, 19 per cent of working parents say it is appropriate, compared with 12 per cent of professionals without children.
"As many employees continue to work remotely, it is also natural to see a slight rise in social conversations as a way to stay connected with colleagues," says King. "Being considerate in these exchanges is critical to help avoid miscommunication and unnecessary conflict, as these can be catalysts for compromising productivity and morale."
Robert Half shared three tips for navigating political talk with colleagues:
Tread lightly: If you choose to participate in political conversations, keep it light and constructive. Should the discussion become confrontational, move onto another subject.
Decline politely: Don't feel pressured into sharing your political views. It's OK to bow out of a conversation and let others know you prefer not to chime in.
Speak up: If your colleague says or does something that makes you uncomfortable, pull the person aside and explain what's bothering you. For more serious matters, consult your manager or human resources.