Workers keen to keep working from home but cyberattacks 'rampant' among pandemic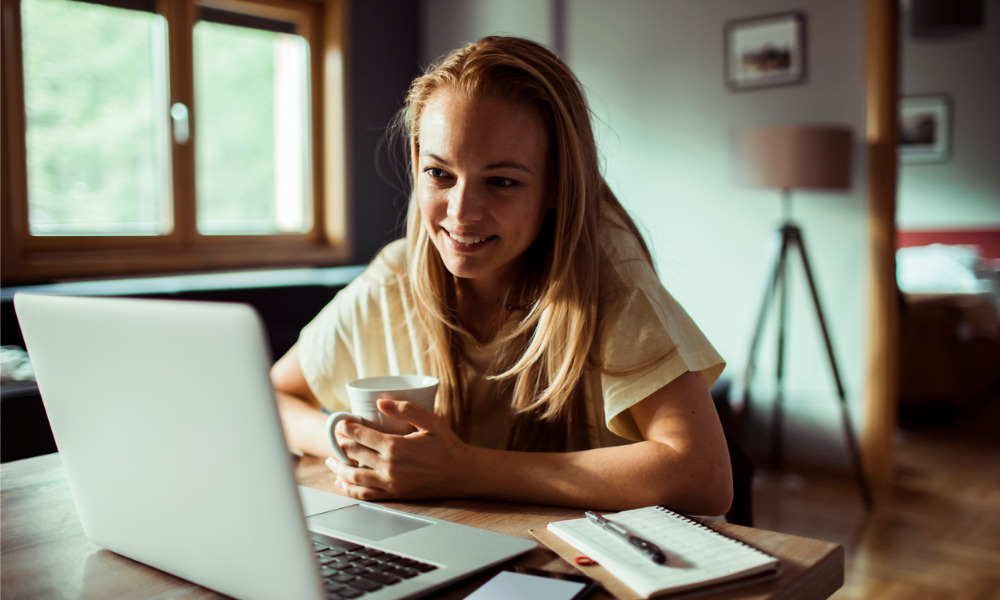 It seems workers are getting comfortable with their remote work setup as 60 per cent say that they prefer to work from home for the near future.
More than a quarter (27 per cent) also say they are open to a part-time work model, according to a survey by FormAssembly, a cloud-based form building and data collection platform.
Months after COVID-19 began to spread in Canada, nearly four in 10 (38 per cent) workers still do not feel safe returning to their regular workplace, according to a Statistics Canada report released earlier this month.
Remote workers are also enjoying the video platform. Eighty-one per cent spend one to three hours on video per day, with 16 per cent spending more than four. And more than half (54 per cent) say that they prefer video meetings over face-to-face ones – even when they return to the workplace.
Eight in 10 (80 per cent) of respondents prefer Zoom for video meetings followed by Google Meet (40 per cent). The favoured communication tools overall include Zoom (44 per cent), Slack (33 per cent) and Microsoft Teams (24 per cent).
The most popular virtual events are a coffee talk session (37 per cent), happy hour (35 per cent) and virtual group activities such as art lessons or baking (19 per cent), found the survey of 100 people.
Cyber threats
However, cyberattacks have been rampant amid COVID-19, according to a separate report from cybersecurity management company Skybox Security.
Over the first half of the year, there was a 72-per-cent increase in ransomware samples and a 50-per-cent increase in mobile vulnerabilities.
"The global COVID-19 pandemic has completely reshaped the way that organizations and their employees work," says Ron Davidson, vice president of research and development and chief technology officer at Skybox Security. "With the majority of the workforce now working remotely, the network perimeter has significantly widened – securing this perimeter now needs to be a top strategic priority. Organizations need to be able to identify the flaws that sit within both personal and professional devices."
The increase in mobile threats is wholly driven by a 110-per-cent increase in Android deficiencies from 230 last year to 484 this year, according to the report. New iOS vulnerabilities, meanwhile, dropped by 23 per cent from 152 to 117.
"In previous years, such an increase may not have concerned security leaders, but after the COVID-19 pandemic blurred the line between corporate and domestic spaces, it underlines the importance of securing all possible access points," says Skybox.
Cybersecurity has been under attack more amid the pandemic, with almost three-quarters (71 per cent) of security professionals reporting an increase in security threats or attacks, according to a study released in June.