Looking for employers to provide sanitization, modified work space, PPE and screening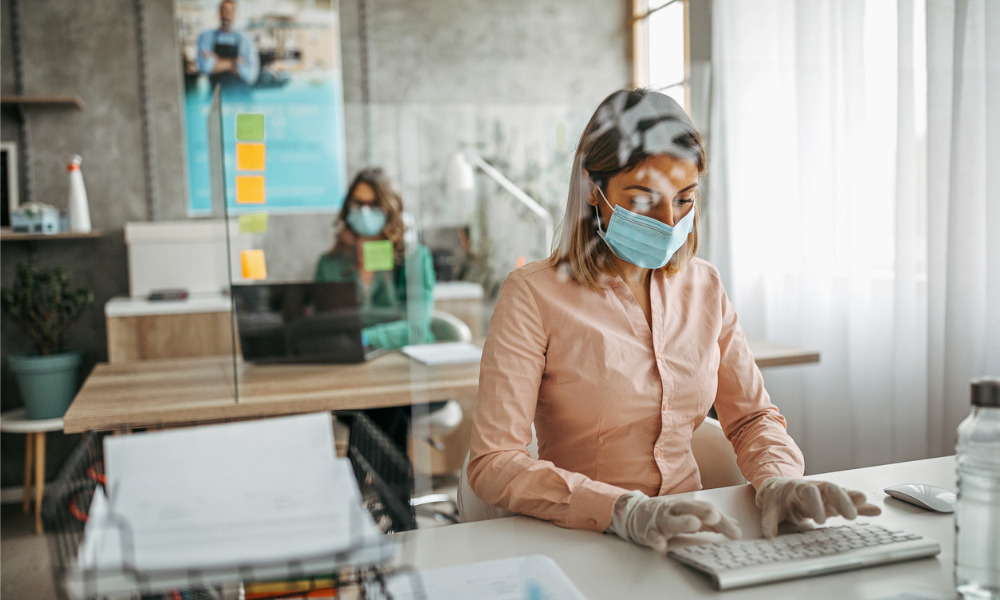 Months after COVID-19 began to spread in Canada, nearly four in 10 (38 per cent) workers still do not feel safe returning to their regular workplace, according to Statistics Canada.
A further 30 per cent say that they do feel safe returning to their physical workplace, while 32 per cent do not know or did not answer.
Women are less comfortable (41 per cent) than men (34 per cent) about a return to work.
Quebec (42 per cent) and Ontario (46 per cent) have the highest number of workers who say that they do not feel safe returning to work, compared with the Atlantic (27 per cent), the Prairies (25 per cent) and British Columbia (21 per cent).
People living in urban areas are also more likely to feel unsafe about returning to work than those living in rural areas (38 per cent versus 32 per cent), found the survey of 4,600 respondents conducted between June 15 and 21, 2020.
Safety measures wanted
If they are going back to the office, workers would most like to see employers increasing sanitization of the workplace (72 per cent) and employers instructing employees displaying any signs of illness to stay home (70 per cent).
Other measures they would like to see include:
modifying the work space to increase the distance between employees (61 per cent)
offering facemasks, gloves and other protective equipment (61 per cent)
screening workers upon entry into the workplace for signs of illness (60 per cent)
adopting shiftwork to increase the distance between employees (35 per cent)
offering more mental health services to employees (33 per cent)
A large majority of Canadians (82 per cent) said that they would self-isolate if they had symptoms, but a lower proportion (65 per cent) reported that they would wear a mask in public places where physical distancing is difficult.